Epic FART 2017 began on Monday, June 12 at about 5 am– and in case you're wondering, Epic FART stands for Epic First Annual Road Trip. We had to get clever for our hashtag, haha! Anyway, the kids and I along with my Life-Wife, Julie, hit the road for the first big driving day of our trip up to Washington. When road tripping, I prefer to leave as early as possible because it's easier on the kids. They can sleep more in the car while it's dark. Plus, there is less traffic on the road super early in the morning!
Our first non-gas or bathroom break related stop was in Amarillo, which is about 6 hours from our house in McKinney. We decided to get Chick Fil-A for lunch and let the kids run around and play for a little bit. Upon getting out of the car, we were smacked in the face with a strong fart smell. (How appropriate on our Epic FART, haha.) Pretty sure the smell is the huge (and horribly sad) feed lot located right outside of Amarillo.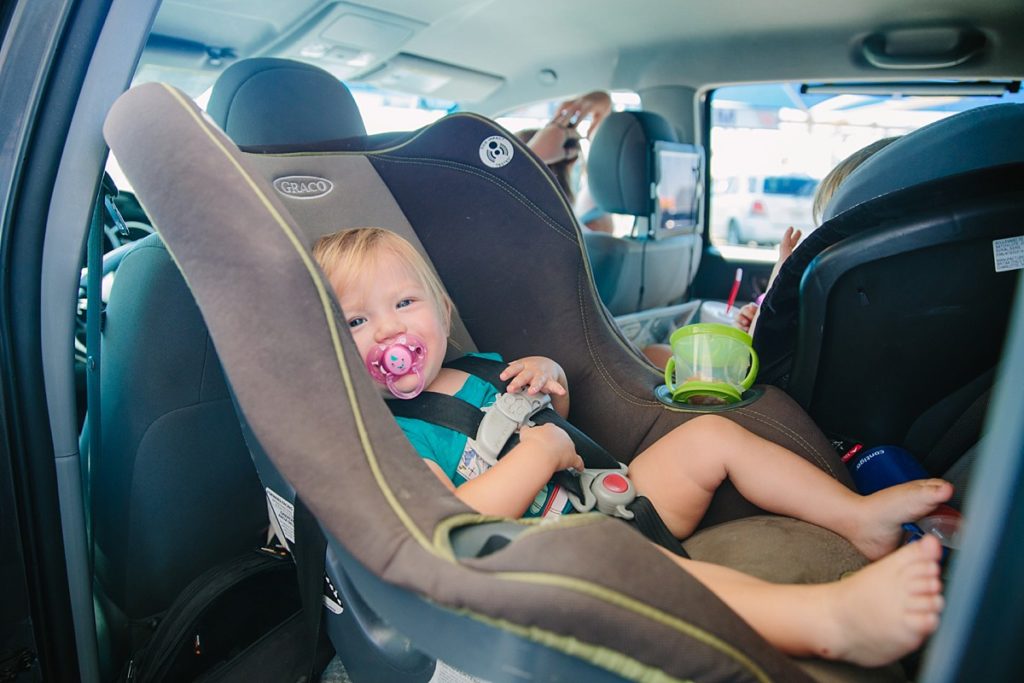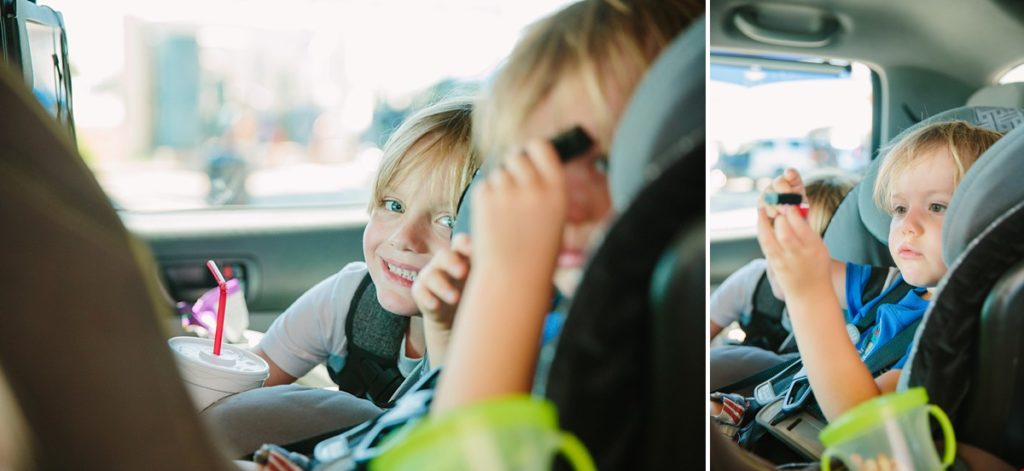 Our second stop in Amarillo was to Cadillac Ranch, an art installation created in 1974. Basically, it's a row of old Cadillacs half buried in the ground in a cow pasture. Graffiti is encouraged and as we walked up we could smell the strong odor of spray paint. Luckily, I remembered to bring a can (blue for Atti) so the kids could decorate the cars too. I was super disappointed in the amount of trash that was laying around. It looked like most people just threw their empty spray paint cans on the ground even though there were dumpsters at the entrance. Infuriating.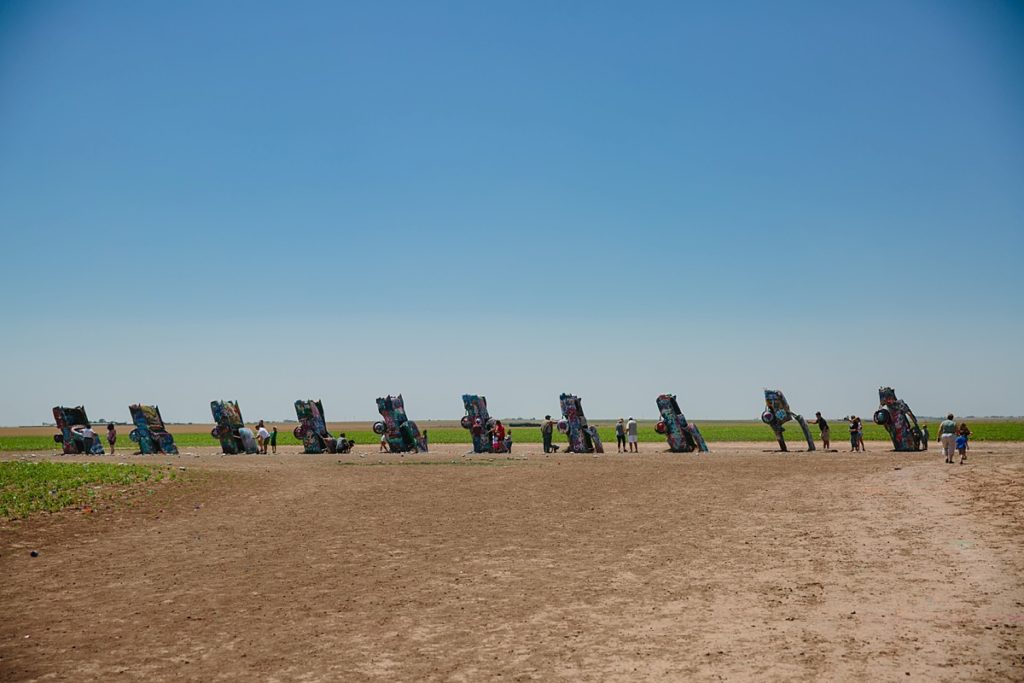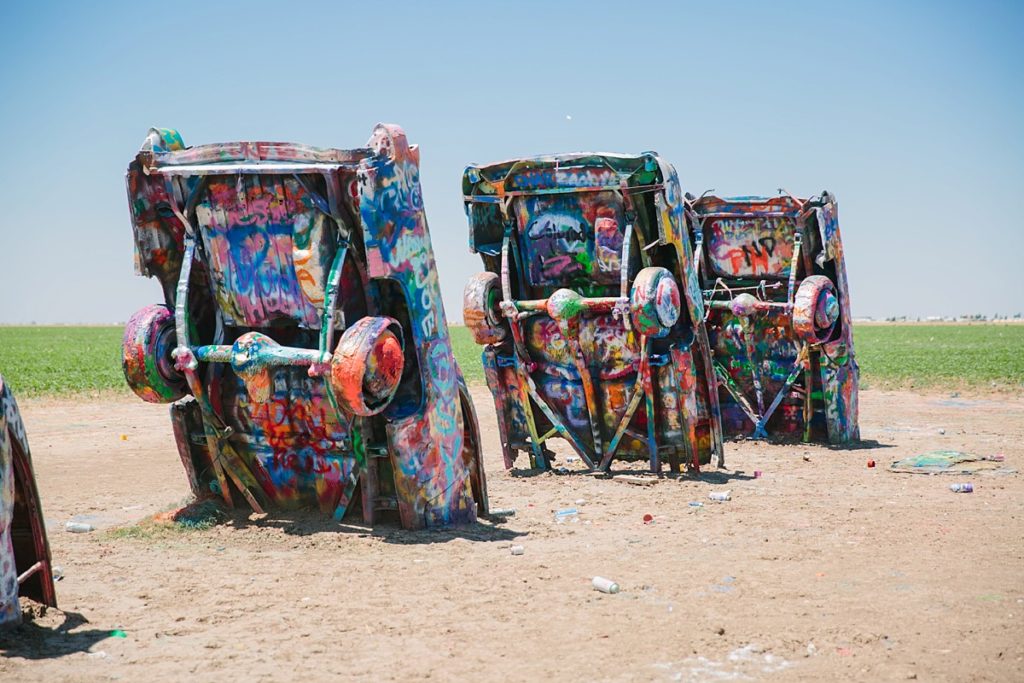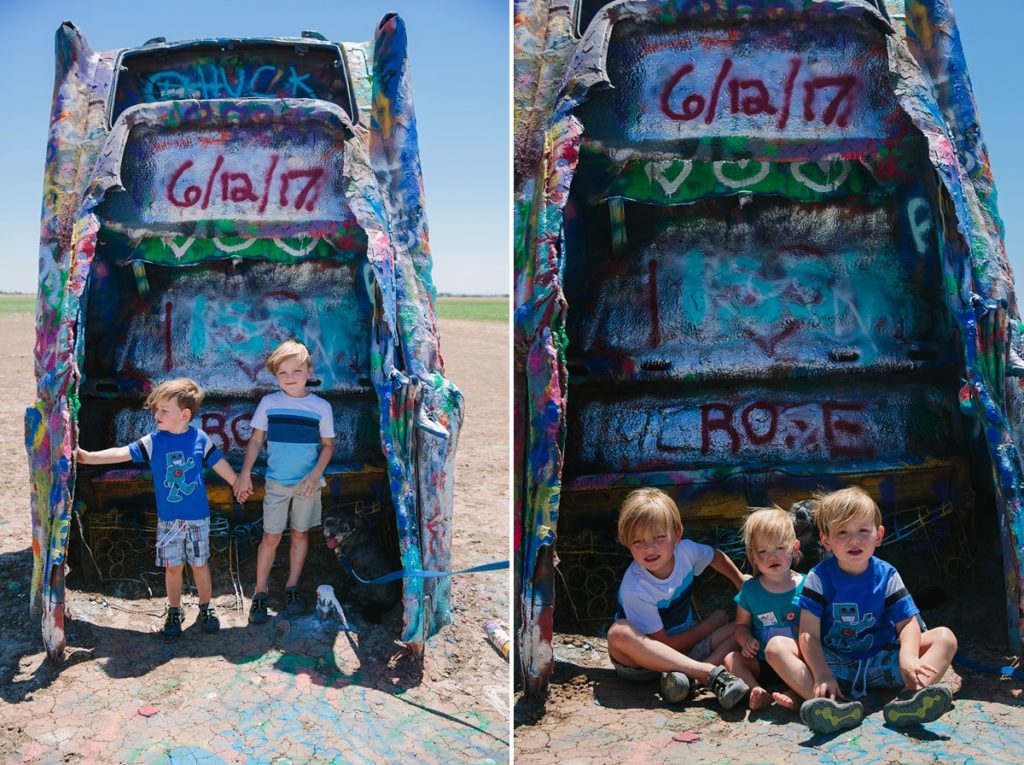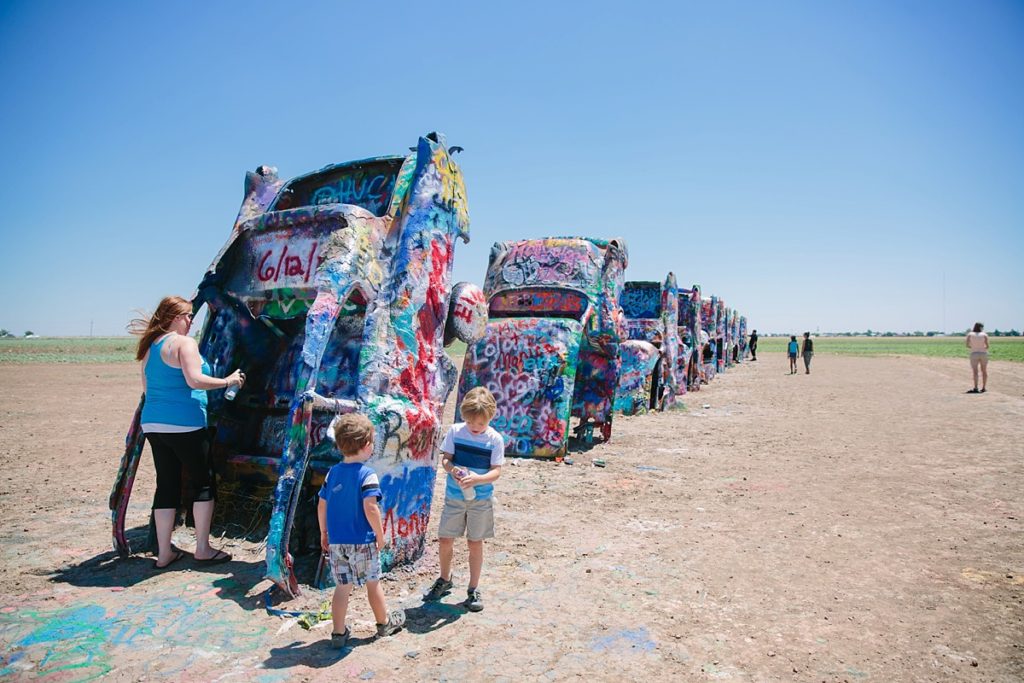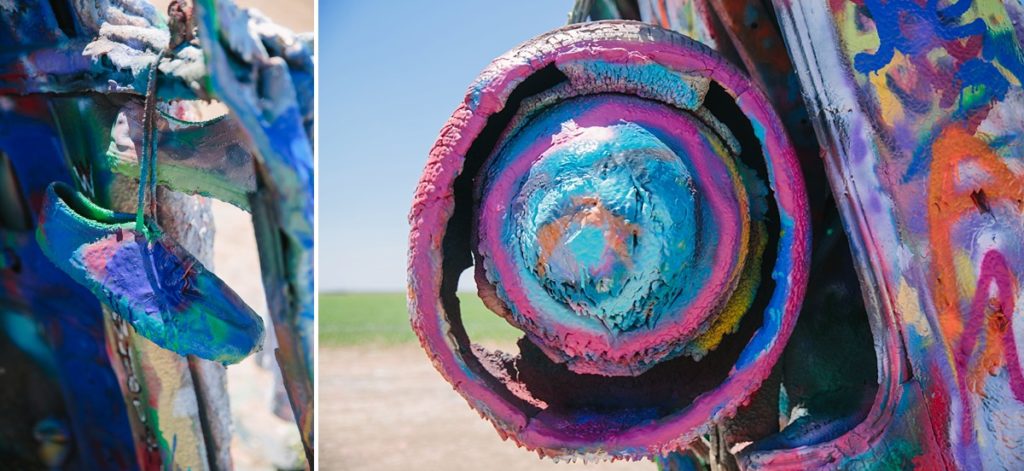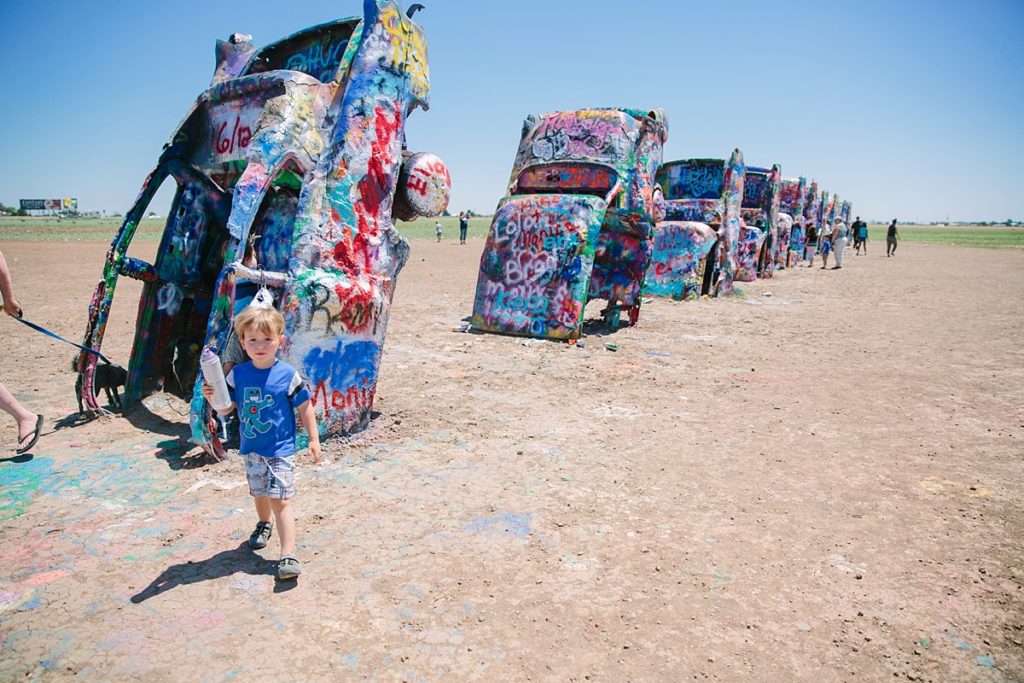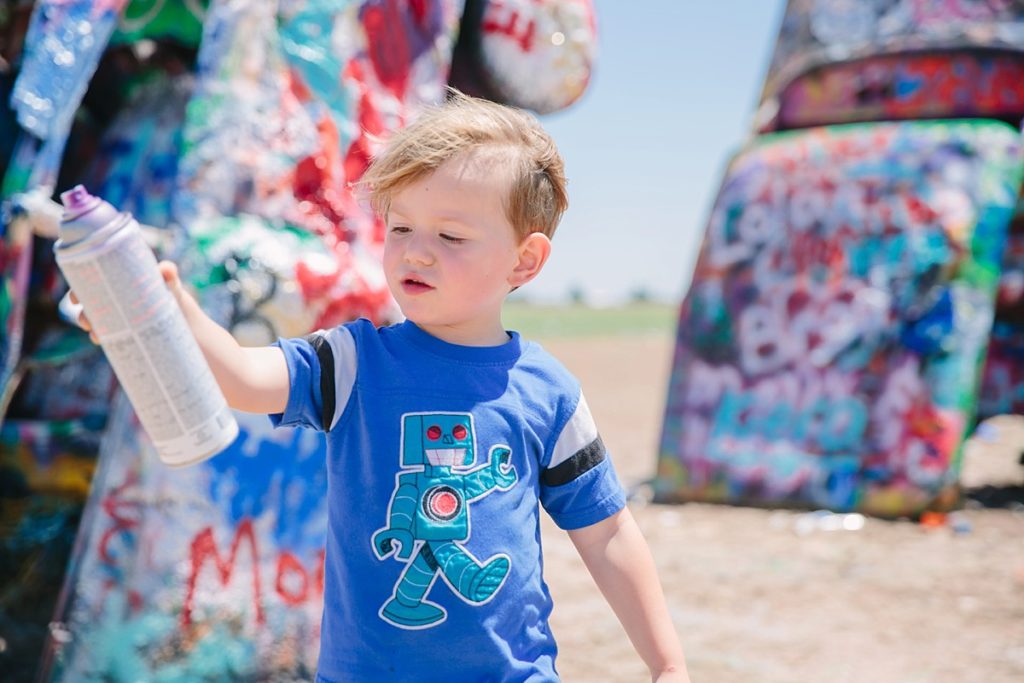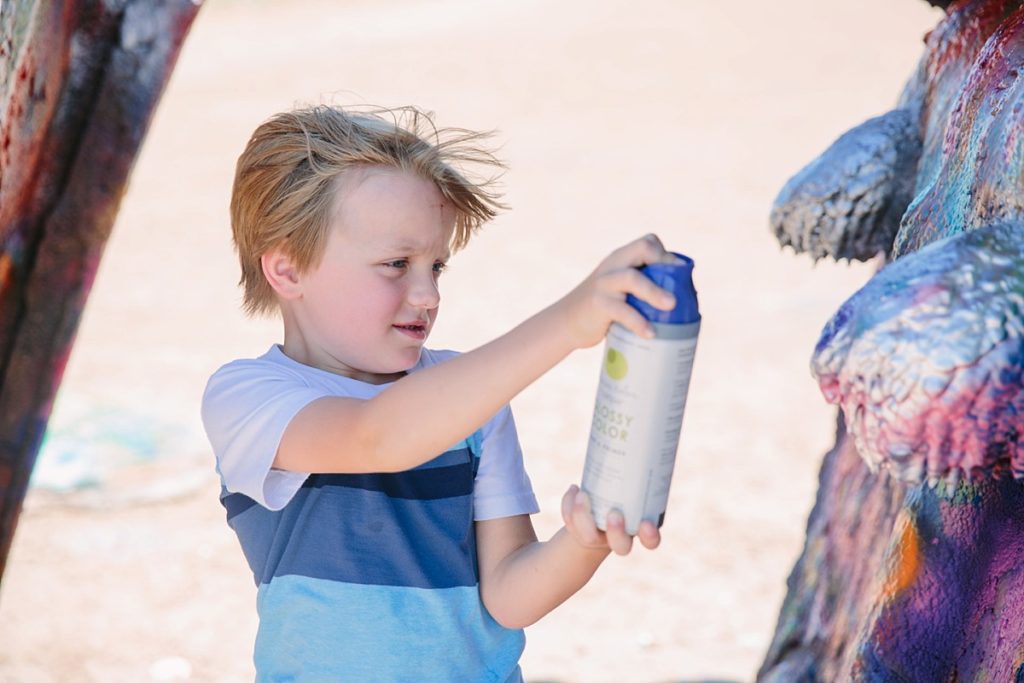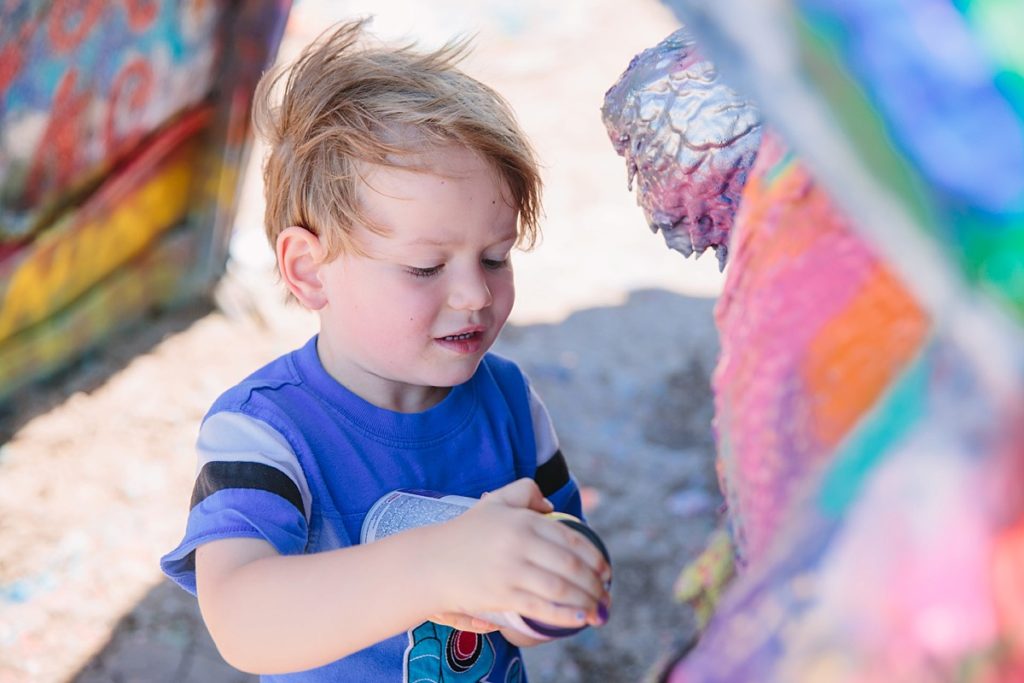 We attempted to spray our hashtag and names. There is so much paint, it was difficult to see. In hind site, I should have brought 2 different colors. One as a base coat to cover up everyone else's paint, and the other to paint our names. Oh well.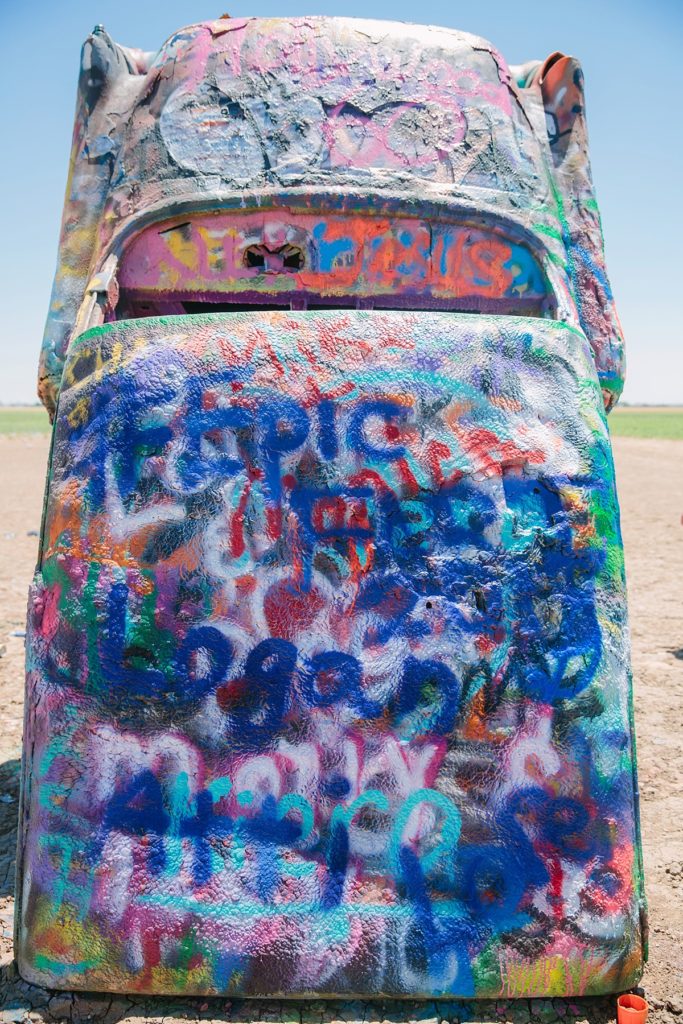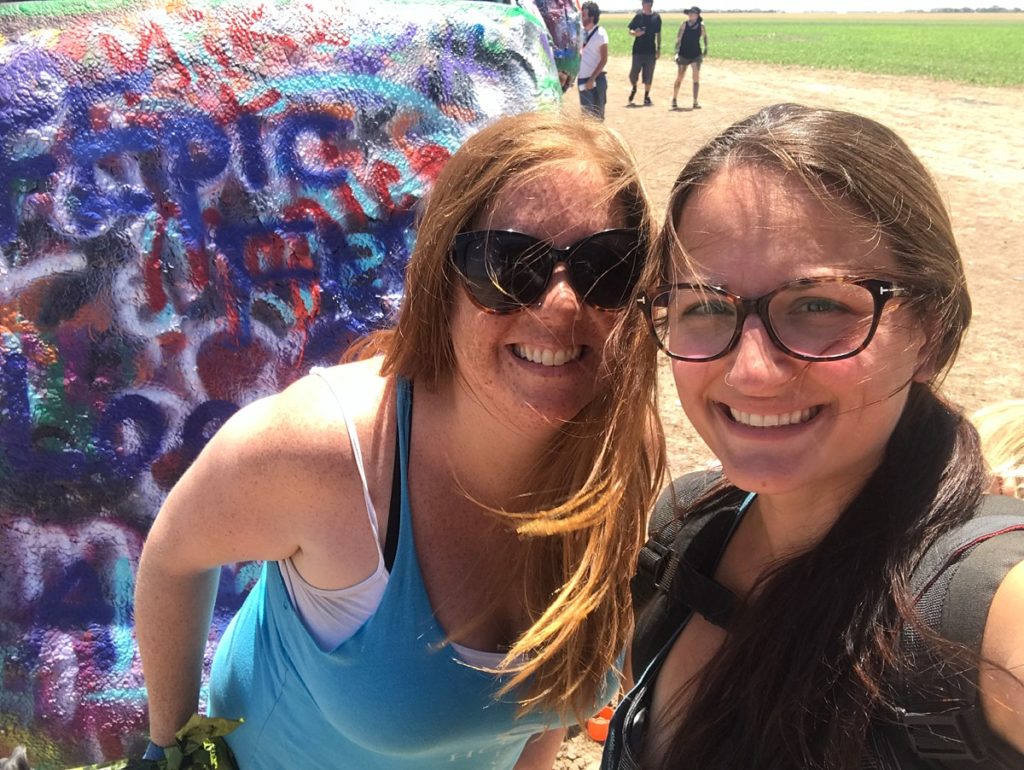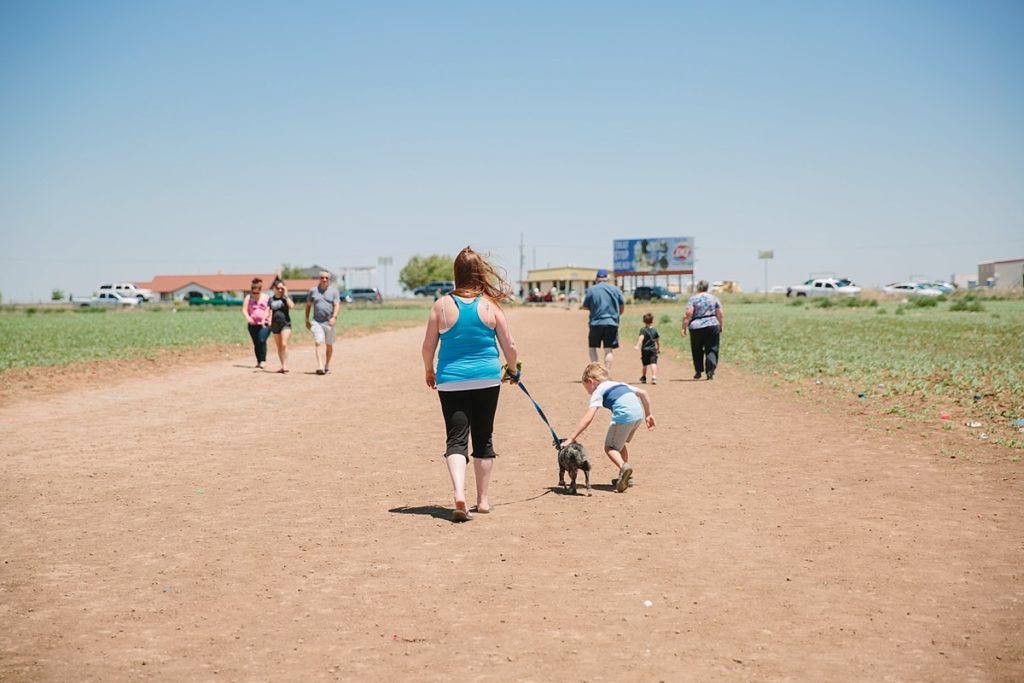 All in all, Cadillac Ranch was a fun half-way stop for our family. It's funky and a well-known bit of history. Actually, it's crazy to think that those cars have been in the ground longer than I have been alive! The kids seemed to like it, or at least, they enjoyed being able to spray paint the cars.
On our way out of West Texas, Julie was able to grab a photo of one of the wind farms. This photo doesn't do their size or majesty any justice. Wind turbines make me so happy!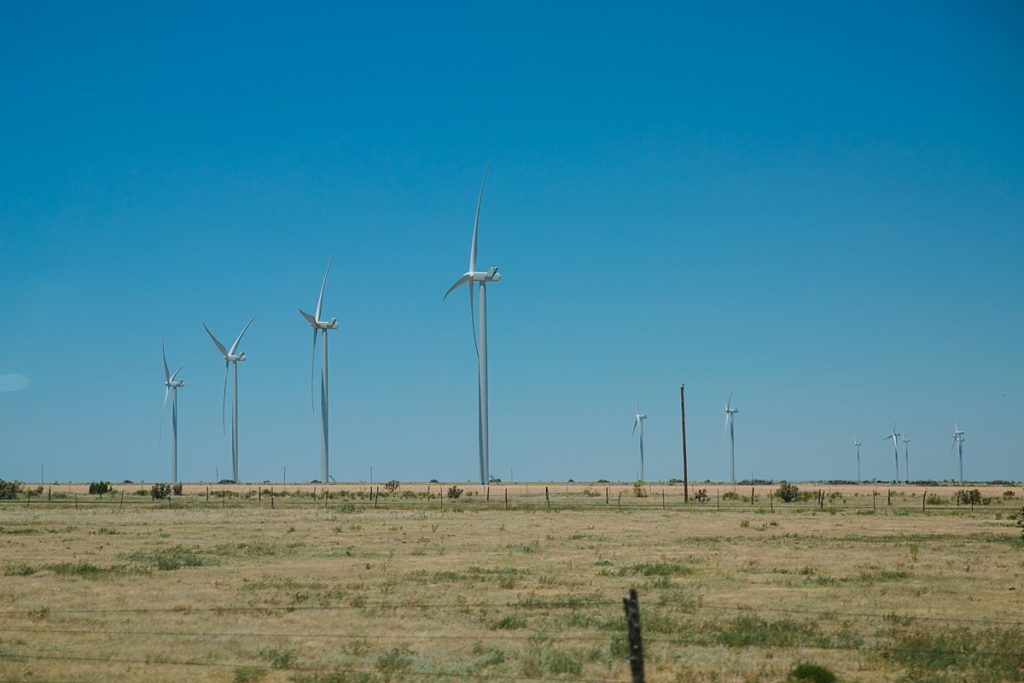 From Amarillo, we hopped on I-40 and headed west for another 5.5 hours. We hit some traffic in Albuquerque which made the last hour of the trip feel like an eternity. The traffic only lasted for about 15 mins, but the kids were starting to get grouchy and hungry. Then when we were a few miles from our campsite, the gas light came on in the truck. Julie and I nearly crapped our pants. Hauling the trailer makes the truck go through gas much quicker so I wasn't exactly sure how many miles we had until we were stranded. Ugh. Just thinking about it now makes me nauseous. Luckily, we made it to our stop and were able to fill up immediately! That was probably the most terrifying 10 mins of our trip so far.
Our stop for the night was in the Laguna Pueblo Reservation area of New Mexico– at the Dancing Eagle RV Park. It wasn't anything special, just a gravel parking lot, but you cannot beat full hookups for $11/night! There's a grocery store next door and a gas station/DQ right across the street. There's also a casino and restaurant, though we didn't go to either. The people we have met here have been very kind. The man who got us all checked into the RV park was very helpful, recommending different places to take the kids and even gave us a book for the kids. It was the perfect place for us to stop.