On day 3 of our Epic First Annual Road Trip (Epic FART), we woke up early and headed to the Grand Canyon. I had read that it can get pretty crowded with long lines at the entrances, so we wanted to get out there early. We were unhitched from the trailer, so we left it in Cameron at our RV park and got there pretty quickly. The kids were pretty grumpy the morning of day 3, as you will see in some of the photos. Atticus just decided that he was going to refuse most photos.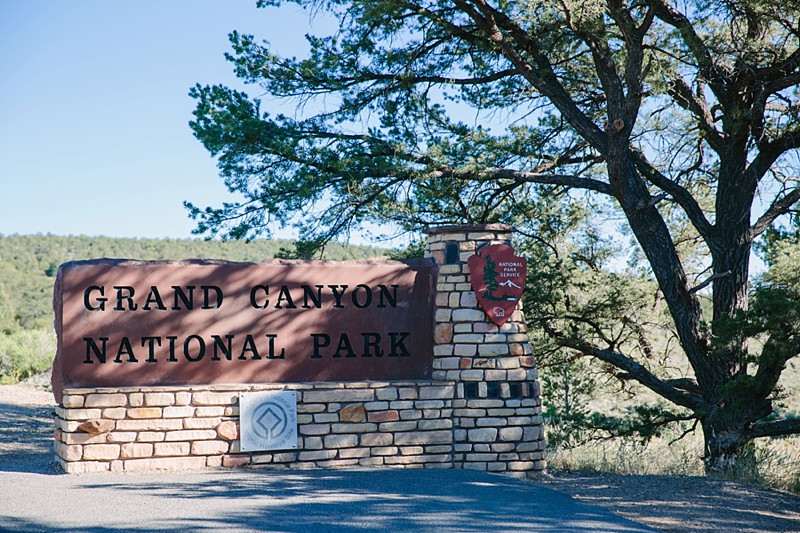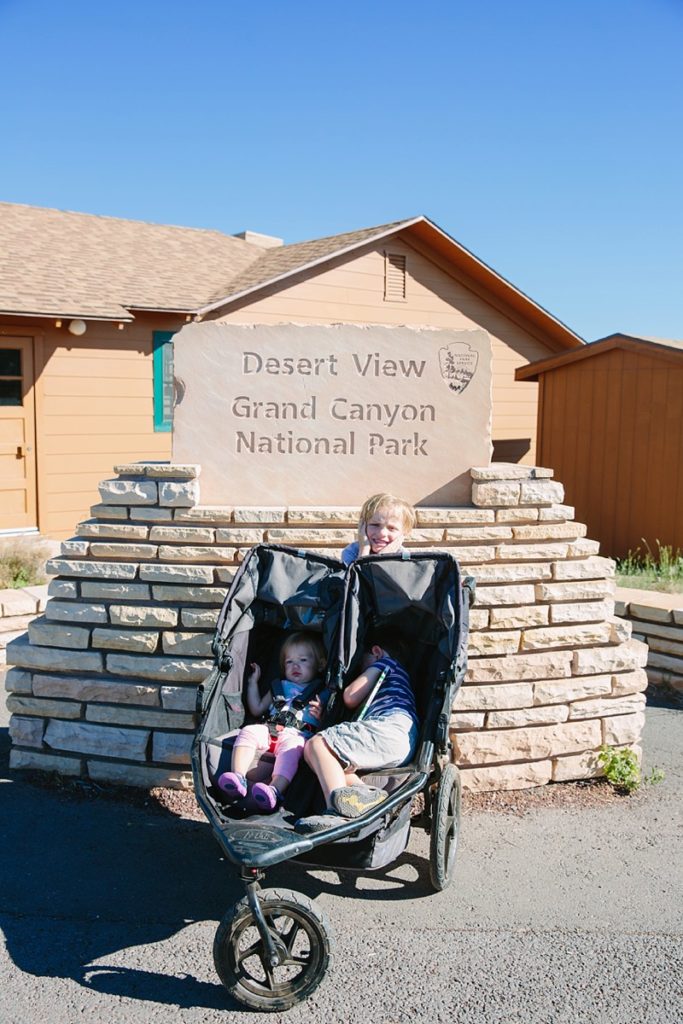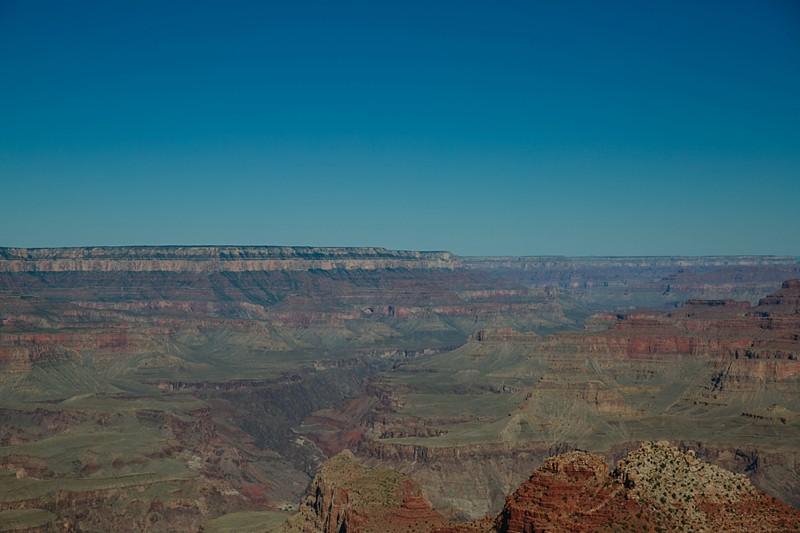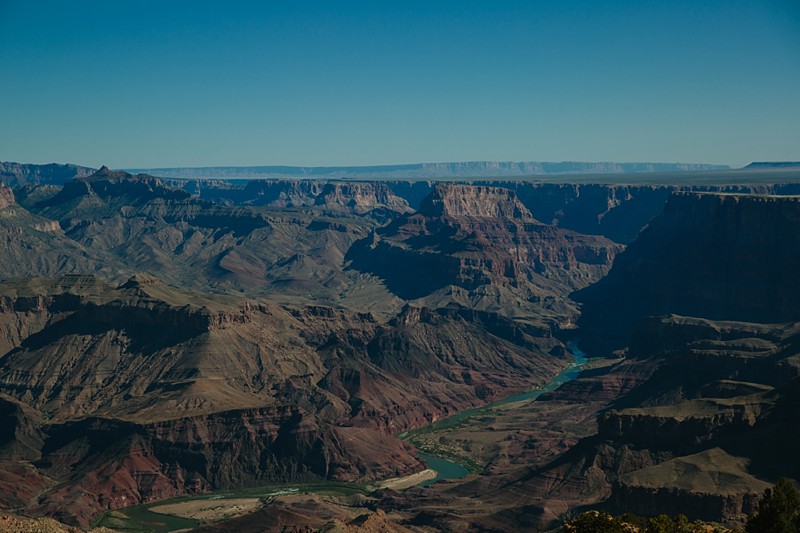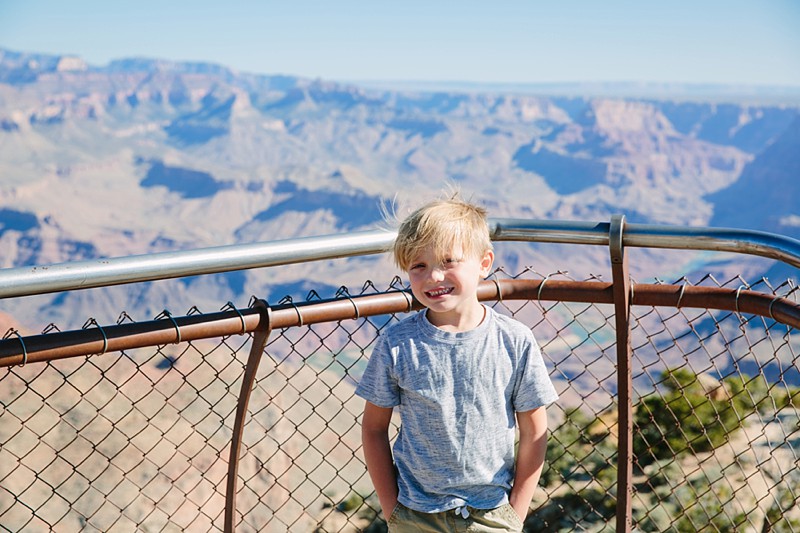 The kids were more excited by this castle looking structure (called The Watchtower), than they were about actually seeing the canyon. It was really cool on the inside and we were able to climb all the way to the top to look out.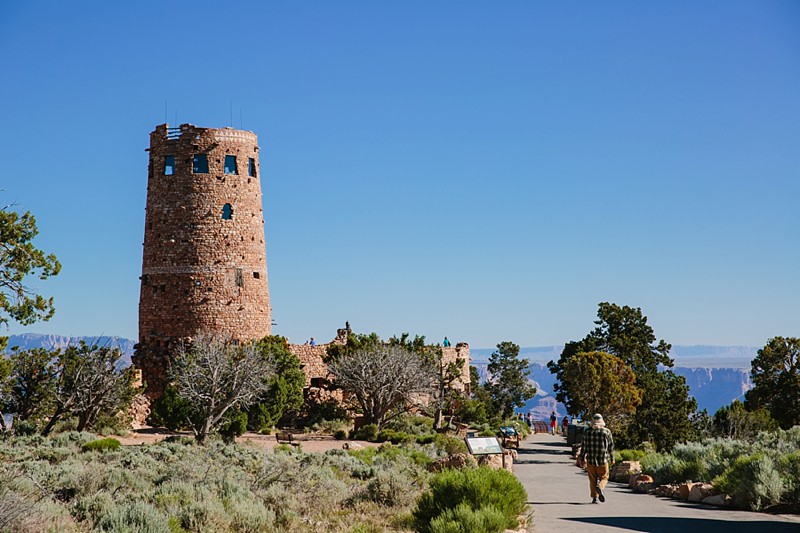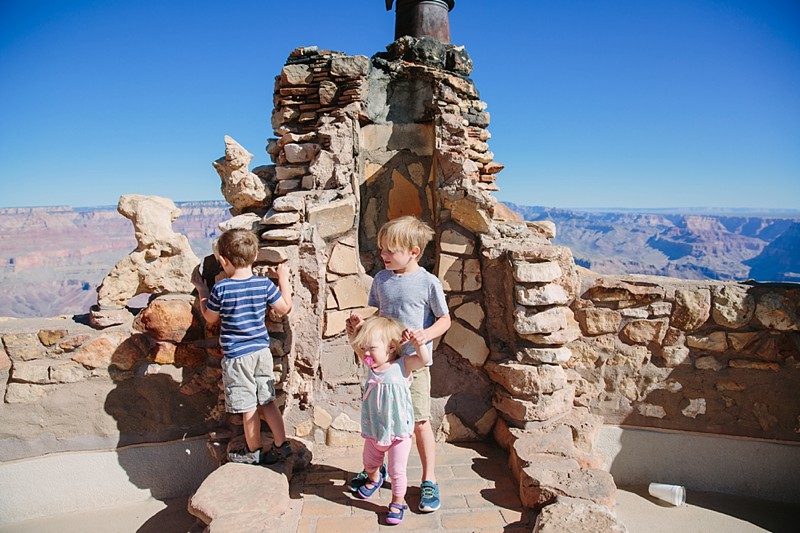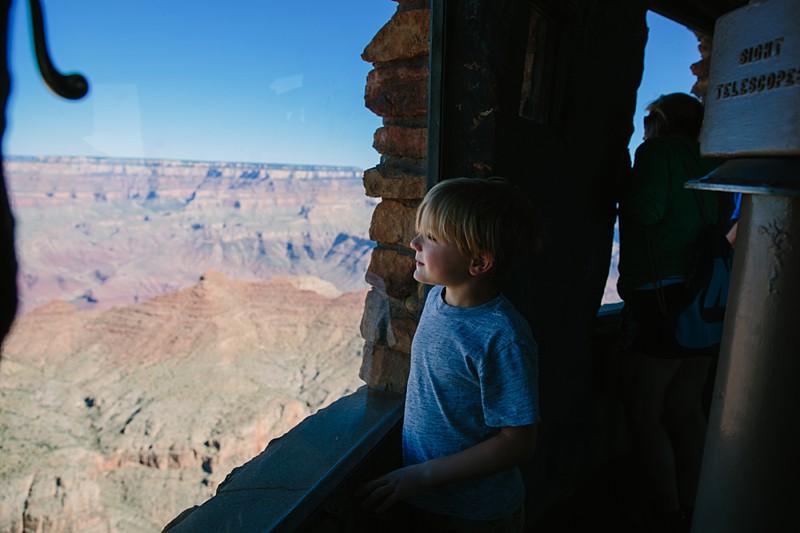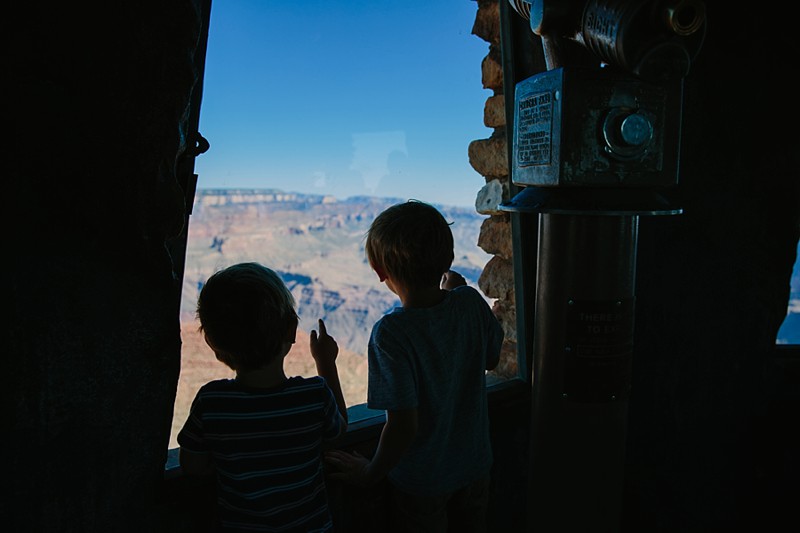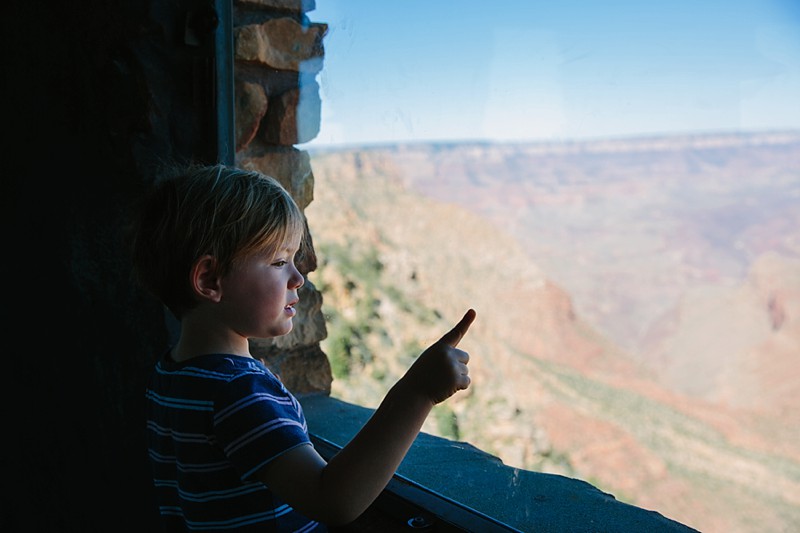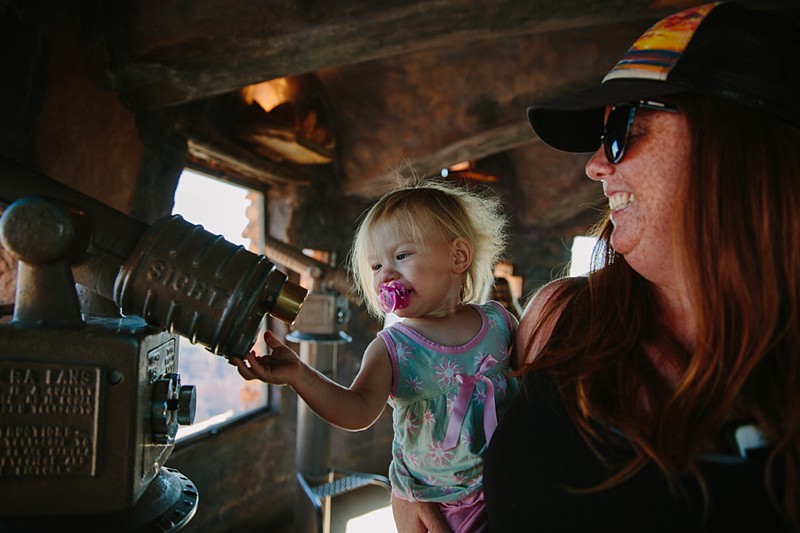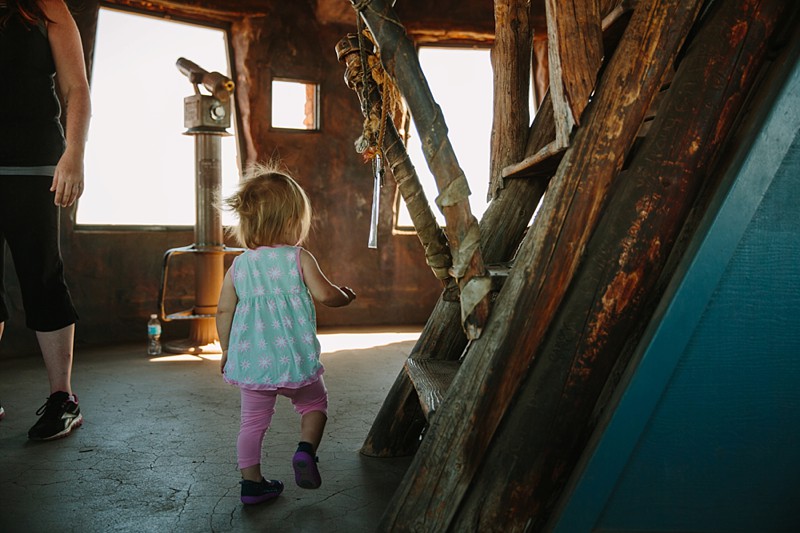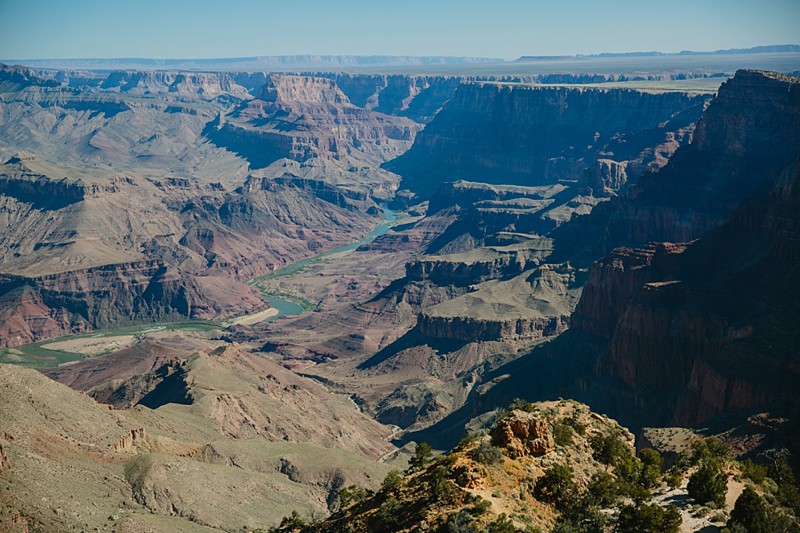 We only stayed in the Grand Canyon for about an hour. We are happy to say that we have seen it, but the kids are still too young to really enjoy all that the Canyon has to offer. We will definitely return when they are older and we can go hiking and rafting!
On the way back to our RV park, there were many Navajo roadside stands selling various gifts and souvenirs. We stopped at one and picked up these Navajo Ghost Bead bracelets for everyone (Atti got one too but refused a photo because he's 3 and he does what he wants apparently). The bracelets are made from Juniper berries that have been collected around the Grand Canyon, dried, and strung together. The Navajo people believe that wearing the beads grants you peace and protection from negative energy. They represent the connection between humanity and nature.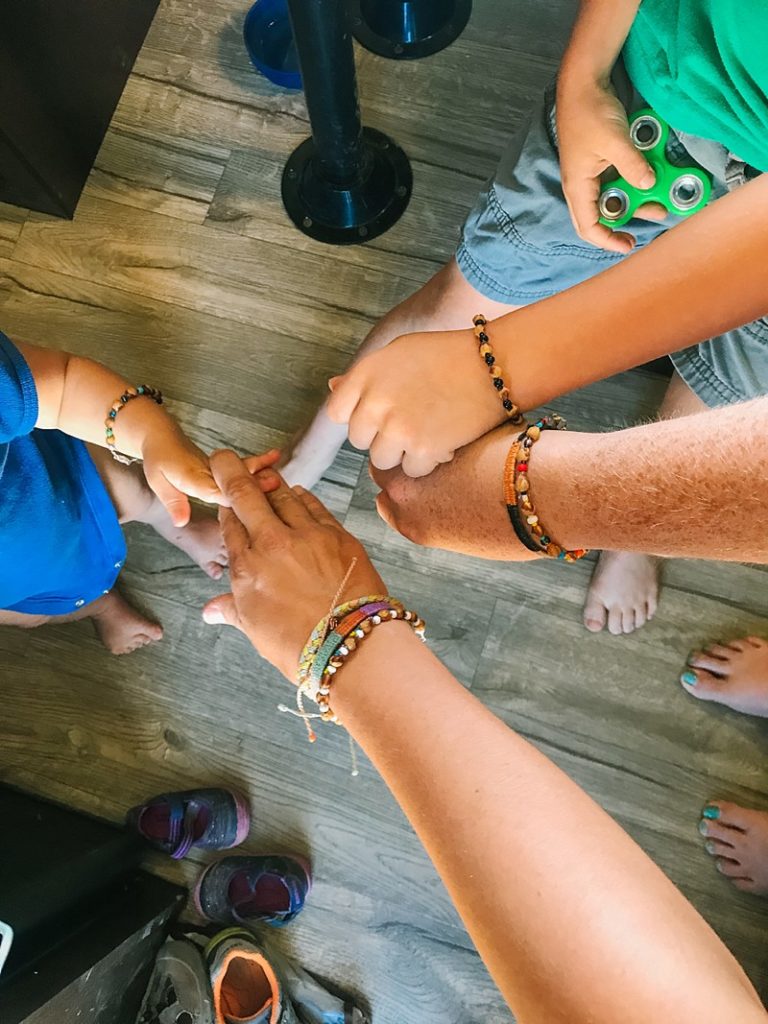 While we were back at the trailer, Logan and Atticus wrote out some postcards before we left for our next destination: Utah.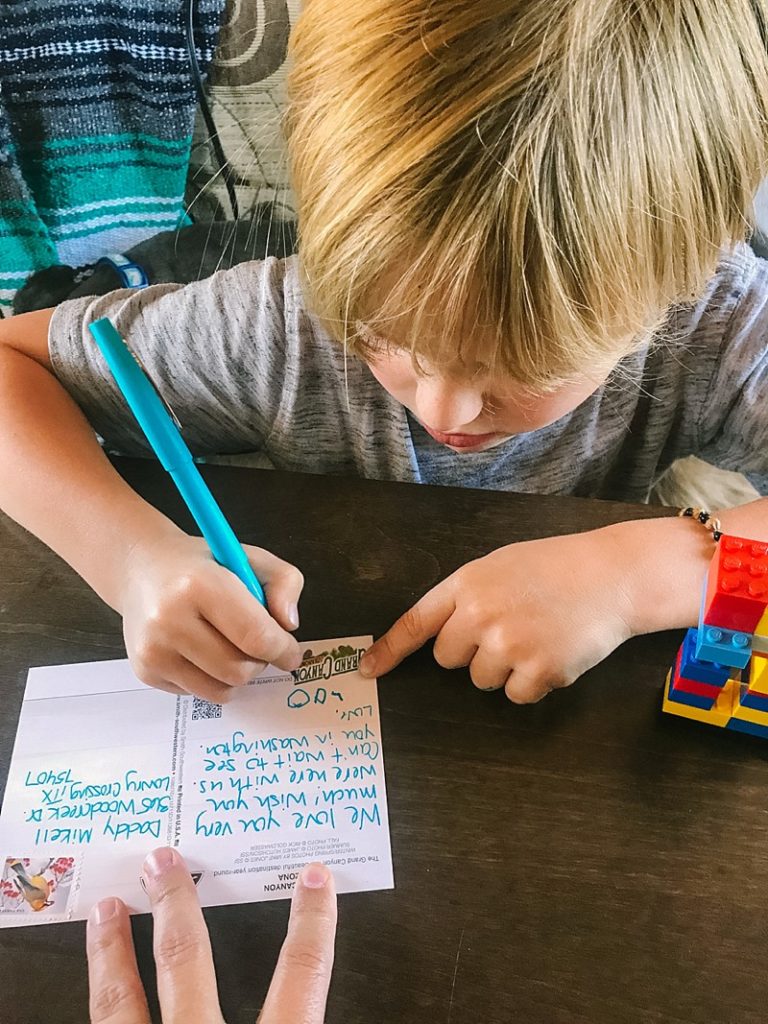 On our way to Utah, we made a stop at Horseshoe Bend. It was a 20 minute hike out to see the bend. The trail was very sandy, super hot and uphill for part of the way. I wasn't sure we were going to make it for a bit… but we pushed through.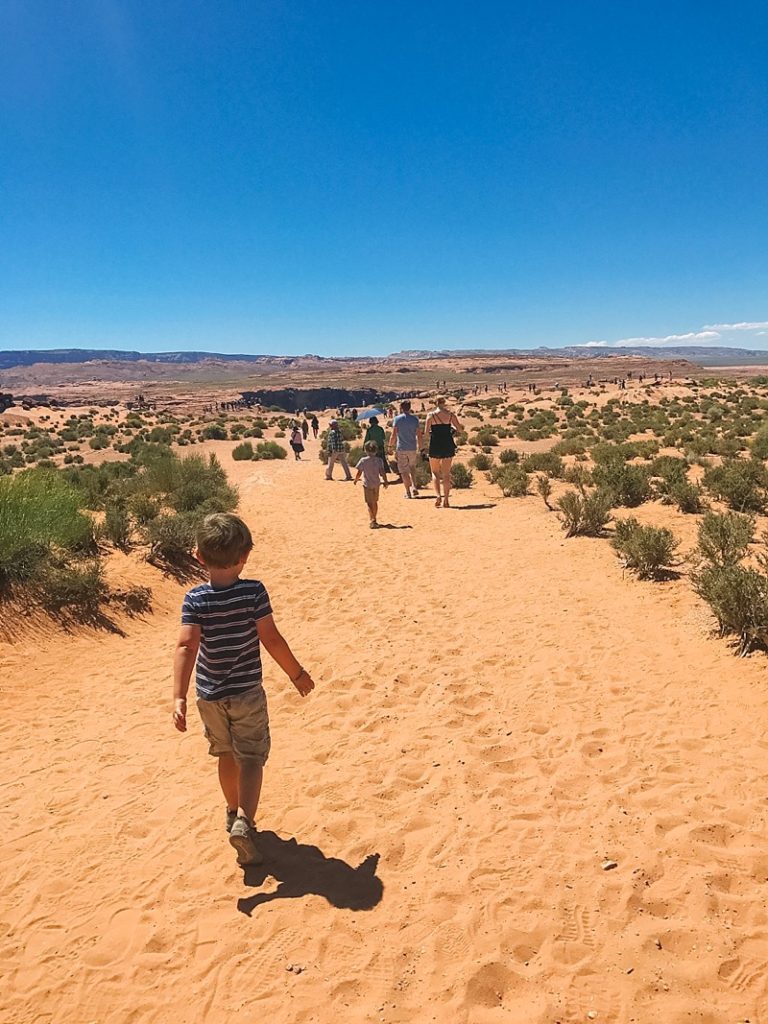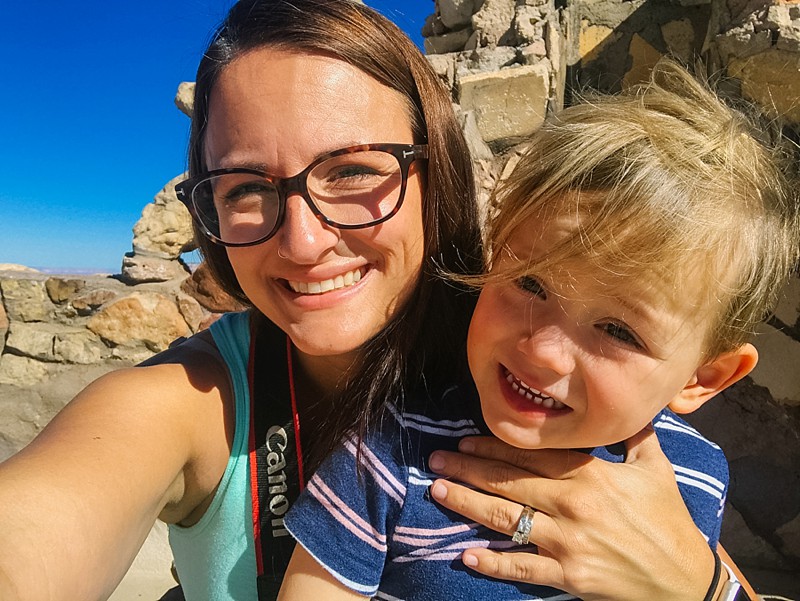 The kids were super hot and totally unimpressed. They also kept trying to get right next to the edge, which made me SO nervous. There isn't a railing or anything. It's just a straight 1000 ft drop into the Colorado river.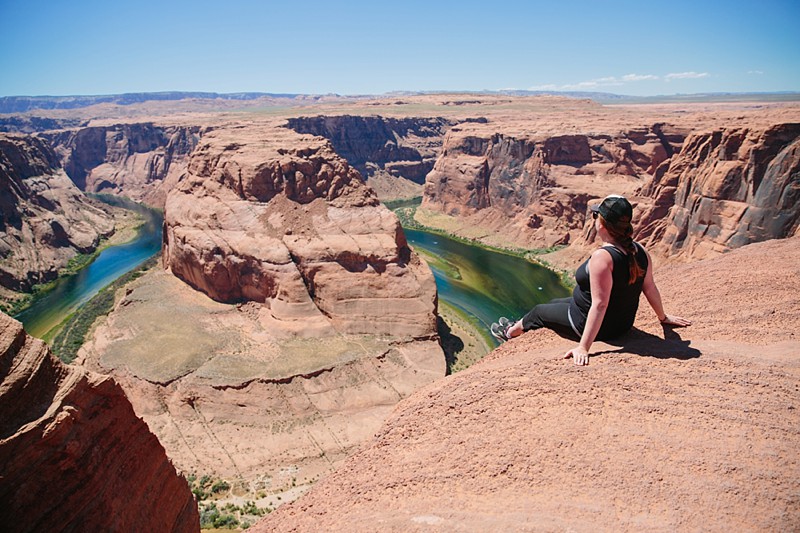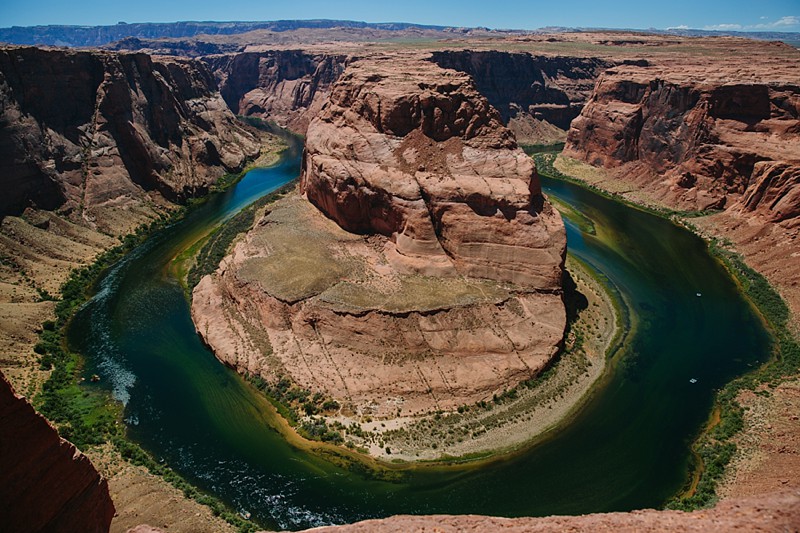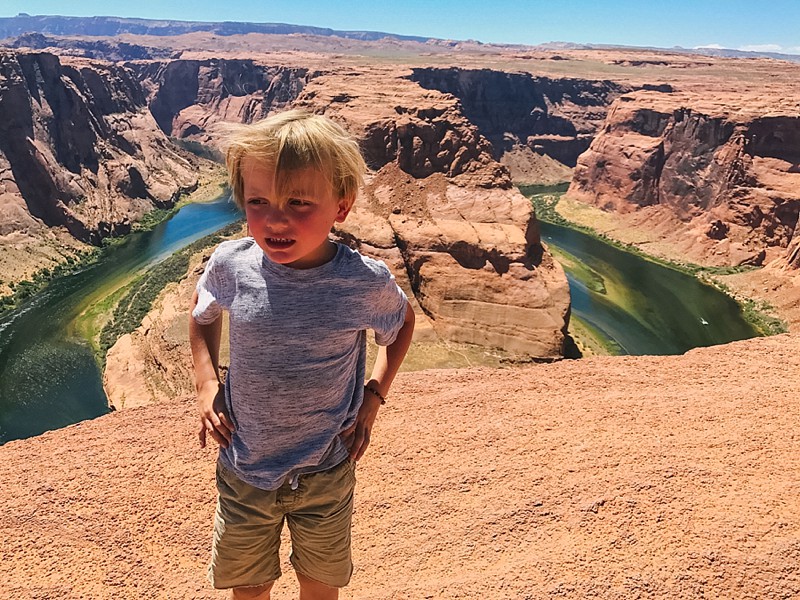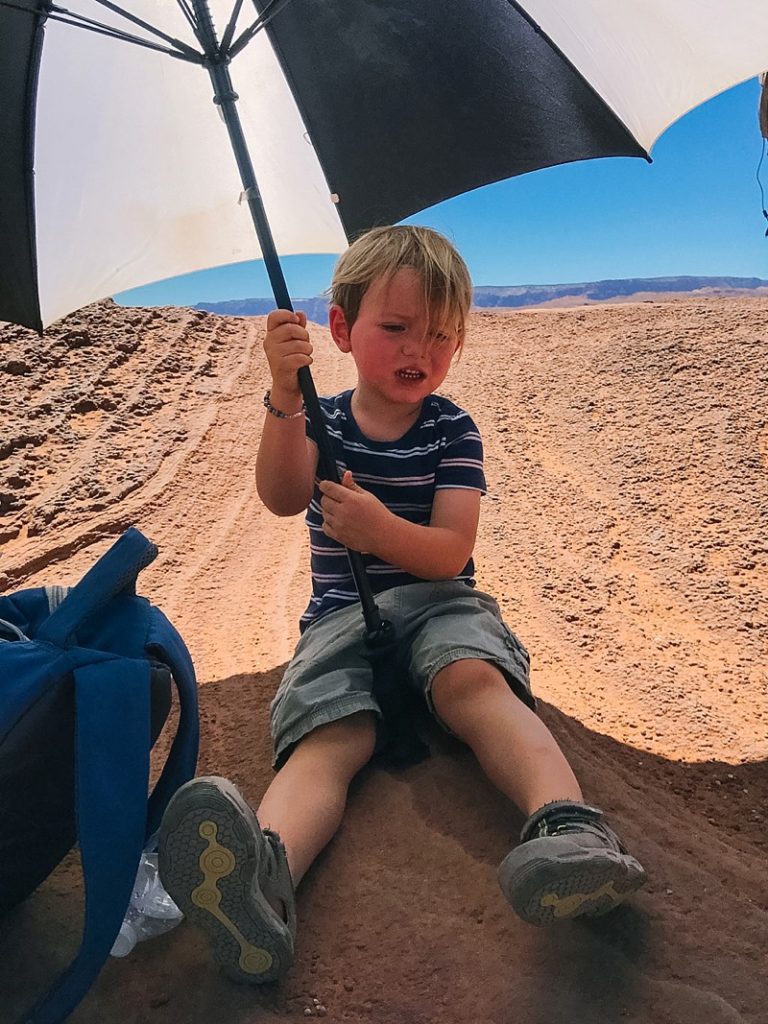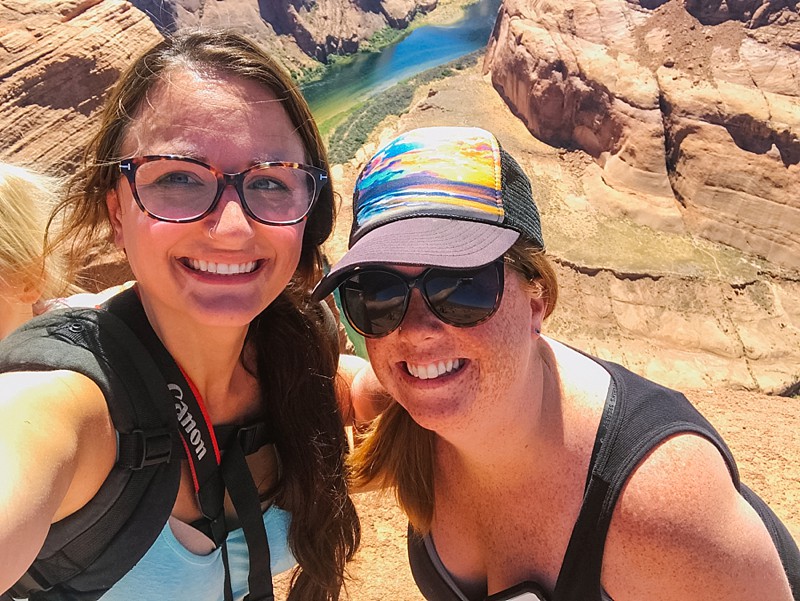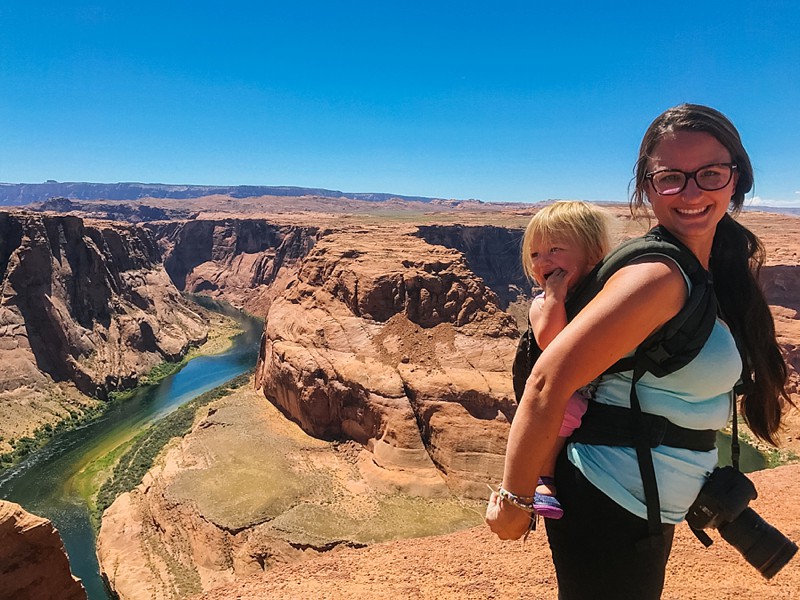 When we were done (and cooled down!) we made the 2.5 hr drive to Panguitch, UT. The kids mostly watched movies until the last 30 mins when everyone started arguing and crying. That seems to be the pattern–they are awesome in the car all day until we hit the evening. Then they get restless, angry, and grouchy.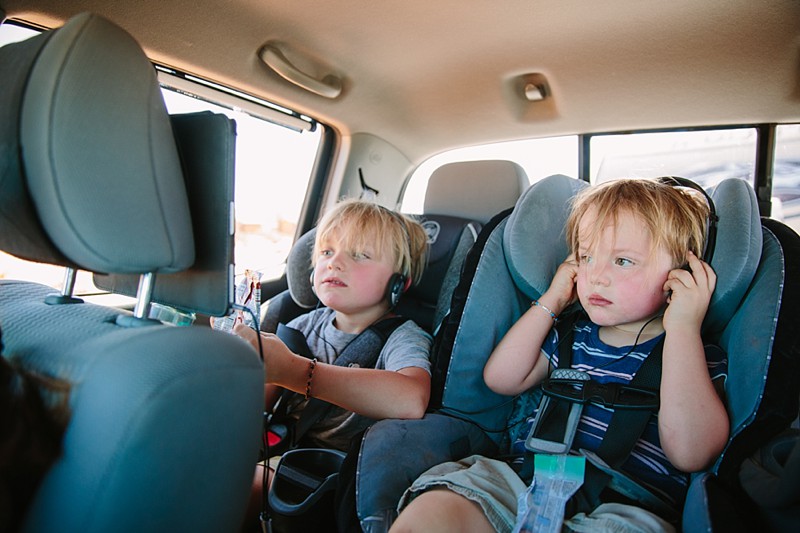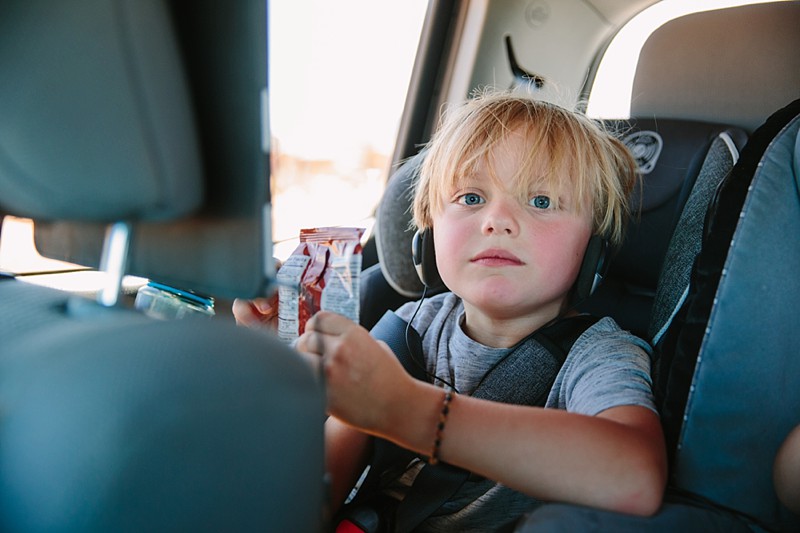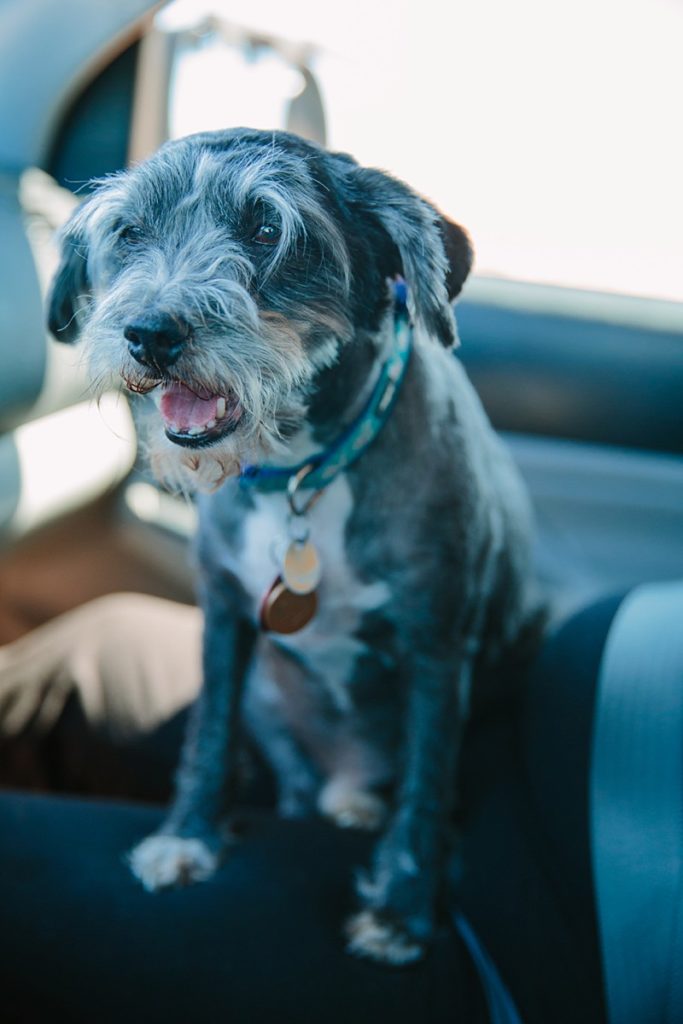 Our stop for the night was nicer than the first 2 stops. We stayed at Paradise RV Park in Panguitch. We were able to get a pull through spot with full hook ups and a picnic table for only $18! There was even a gravel pit that the kids really enjoyed playing in. I got really excited when I caught them building Horseshoe bend with the rocks and gravel and then pouring water through it. I guess they are taking in the educational parts of the trip!! Makes my homeschooling heart happy!