Today was fairly uneventful, though as I type this I'm feeling exhausted–like we just had the most adventure filled day of the entire trip! Our day began at the RV park in Panguitch. Since we had a good internet connection, we decided to have a lazy morning and hang around so we could get some work done. Also, the kids loved playing in the gravel. I swear, we need to make them a gravel pit when we get home! We left a little before lunch for Capitol Reef National Park, which was a 2 hour drive through the backwoods of Utah. It was a seriously beautiful drive, but parts of it were very stressful! At one point, we needed to stop for gas and I didn't think we would find a gas station. We kept passing old gas stations that were boarded up or for sale. We finally found one in a tiny town and it was the oldest gas pump I've ever seen. I had to manually turn on the pump and then remember how much I pumped so I could tell the cashier inside so she knew how much to charge me. It's a good thing I'm an honest person!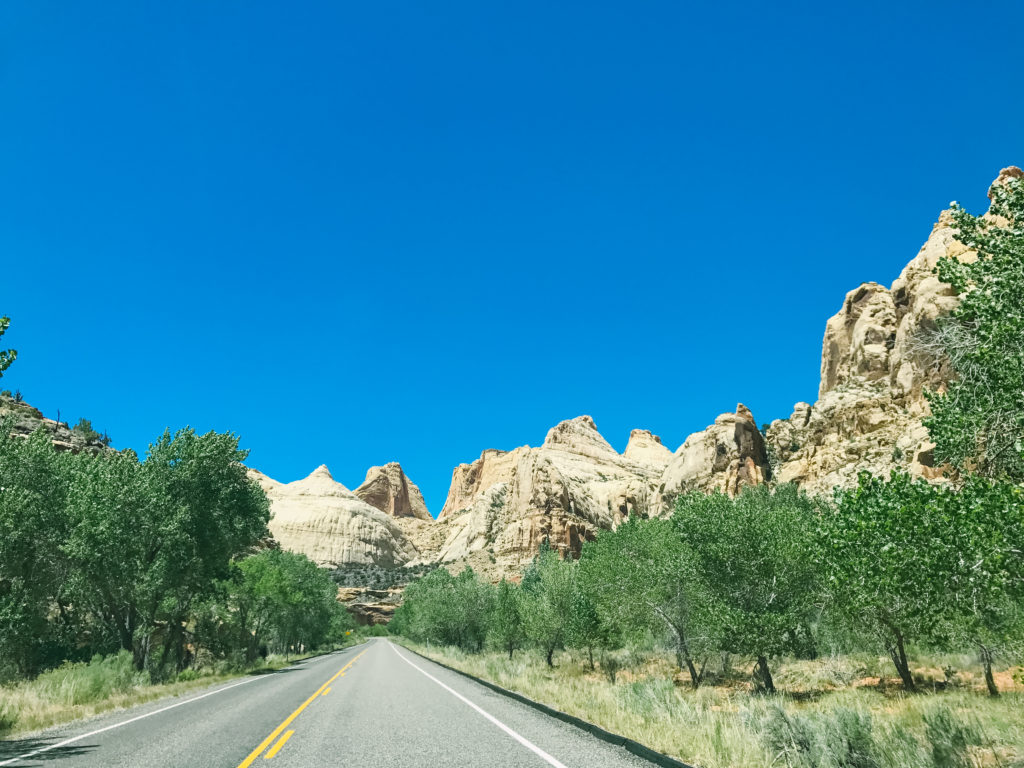 Our original plan was to spend the night at Capitol Reef but we didn't get there early enough to get a campsite. Whomp. Whomp. It was still a beautiful place to drive through.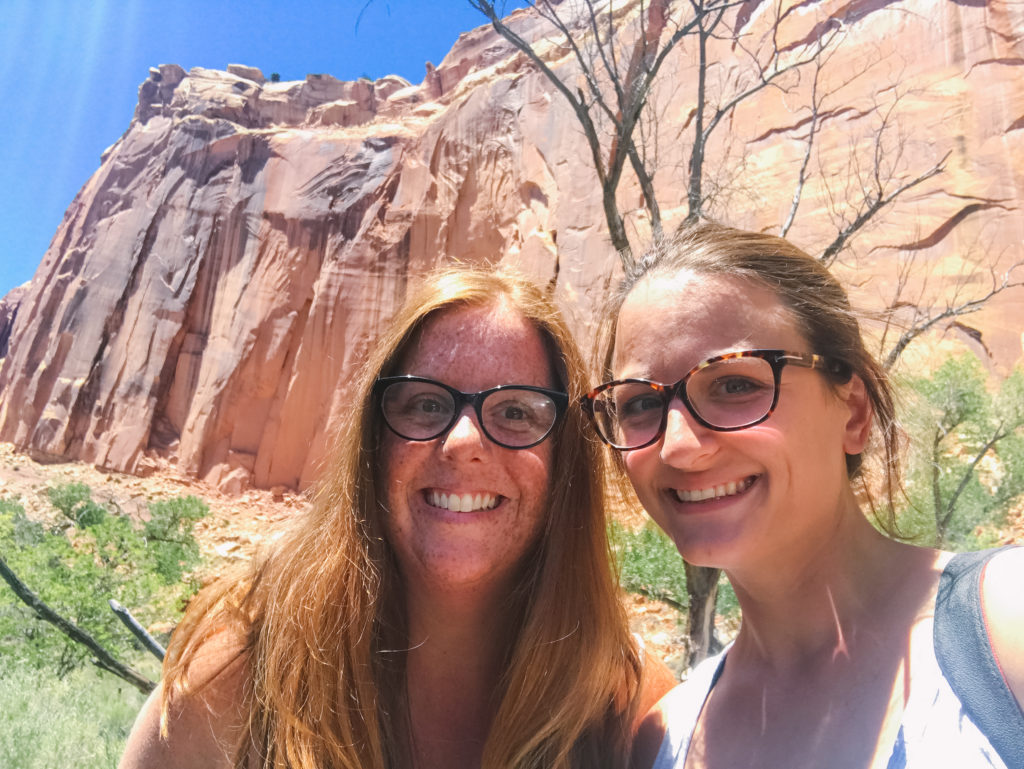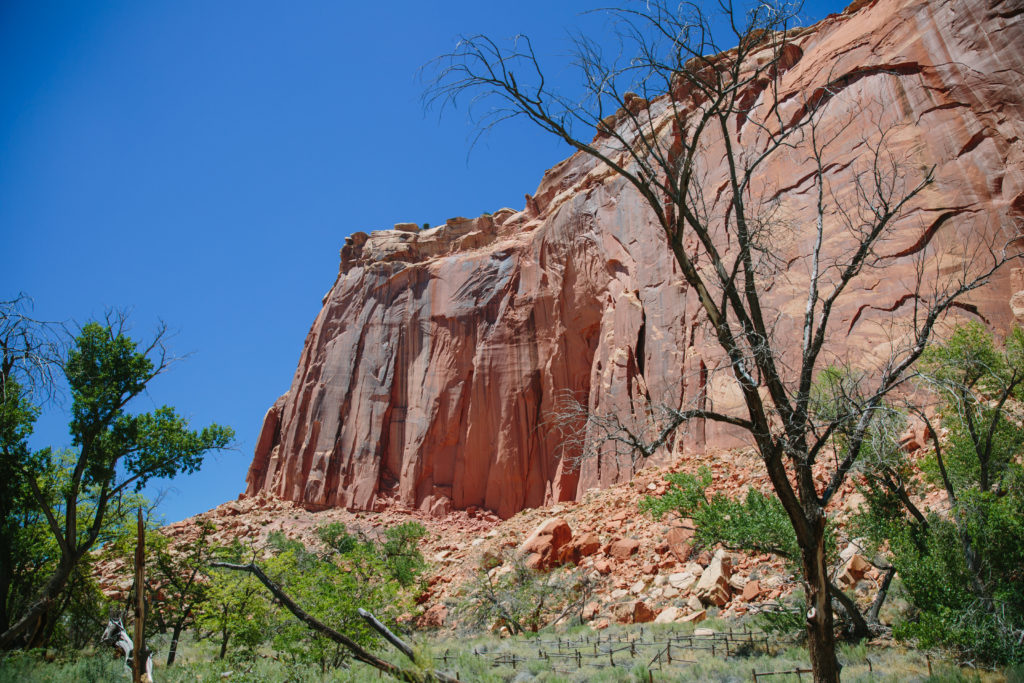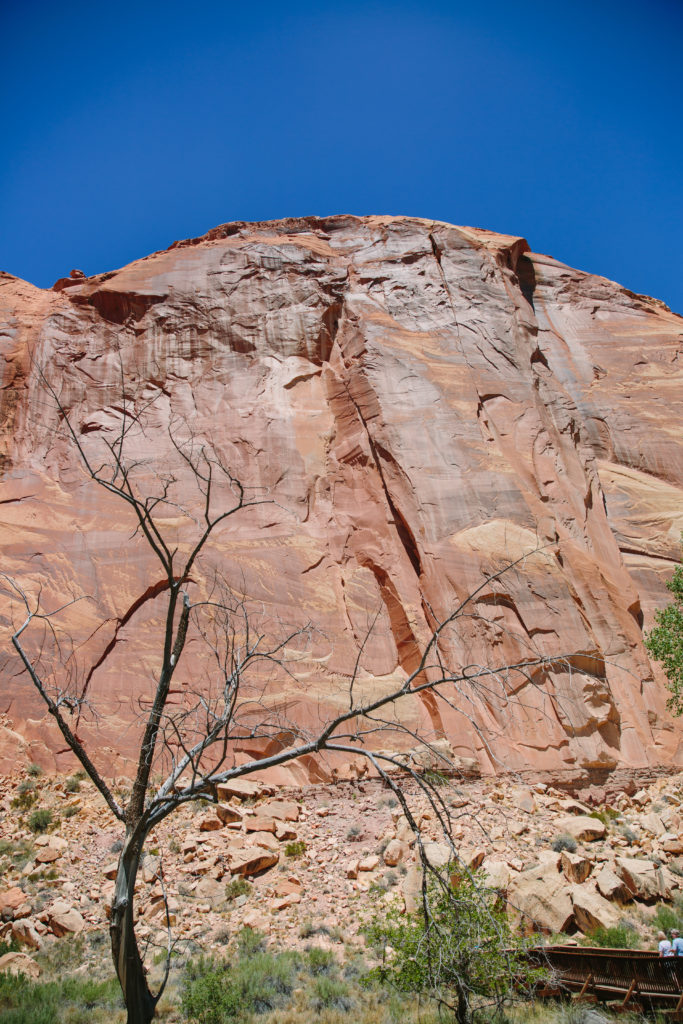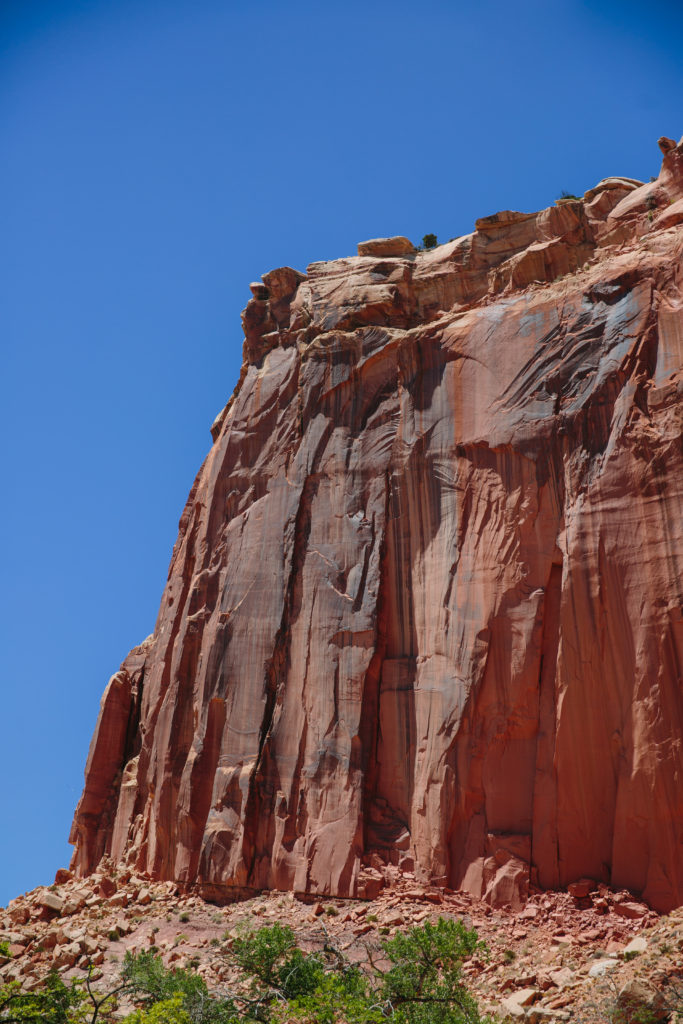 In this photo look for the petroglyphs made by ancient tribes who lived in this area 2,000 years ago. They are right in the middle of the photo. So crazy!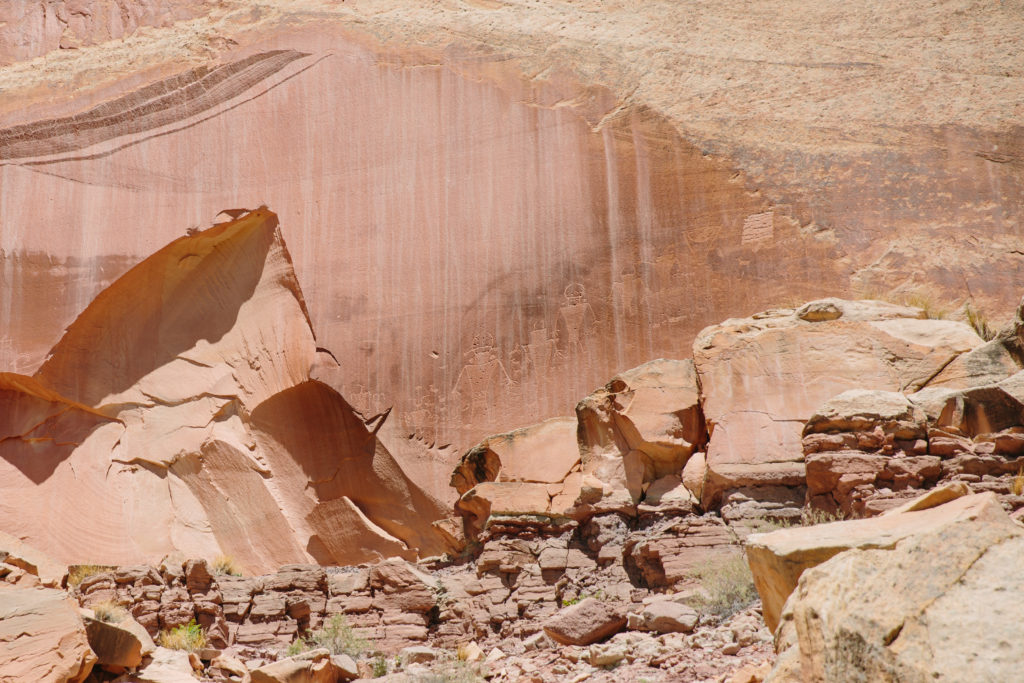 I was hoping that this would give a little perspective to how massive this place is.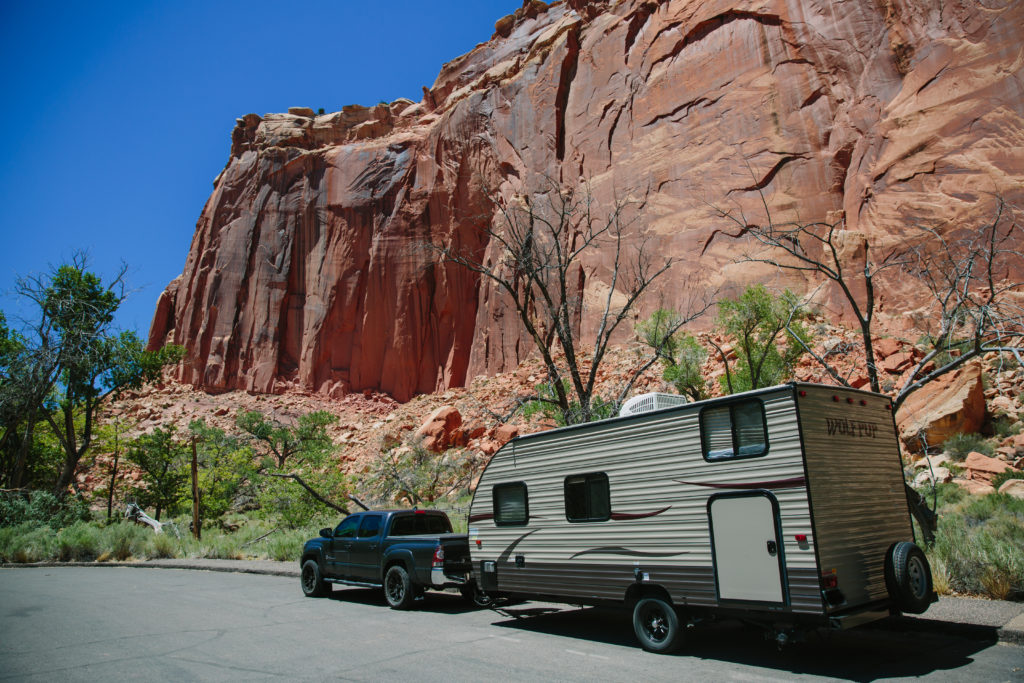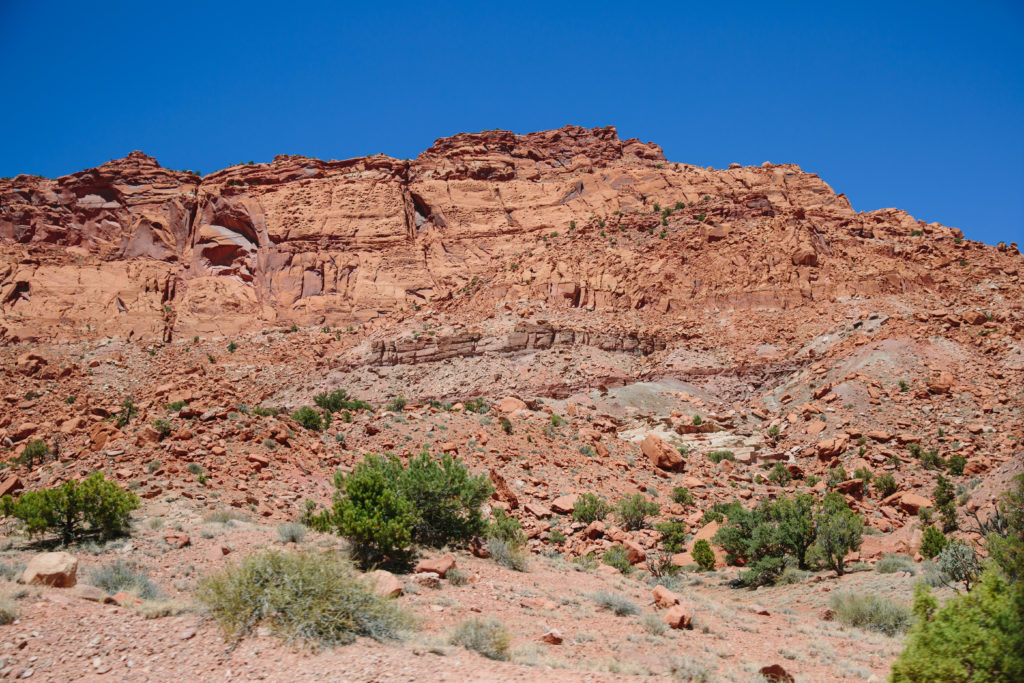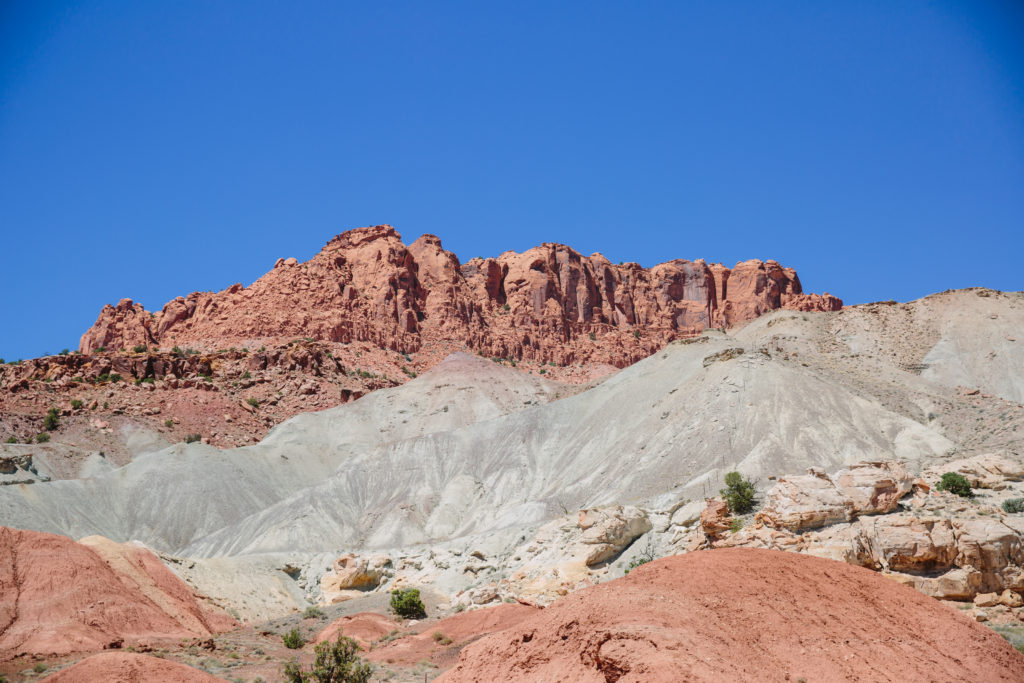 We stayed for a while and then headed out. We decided to try to get close to Salt Lake City so we can take care of the broken tongue jack on the trailer in the morning before we make our long drive to Oregon. The drive was so amazing.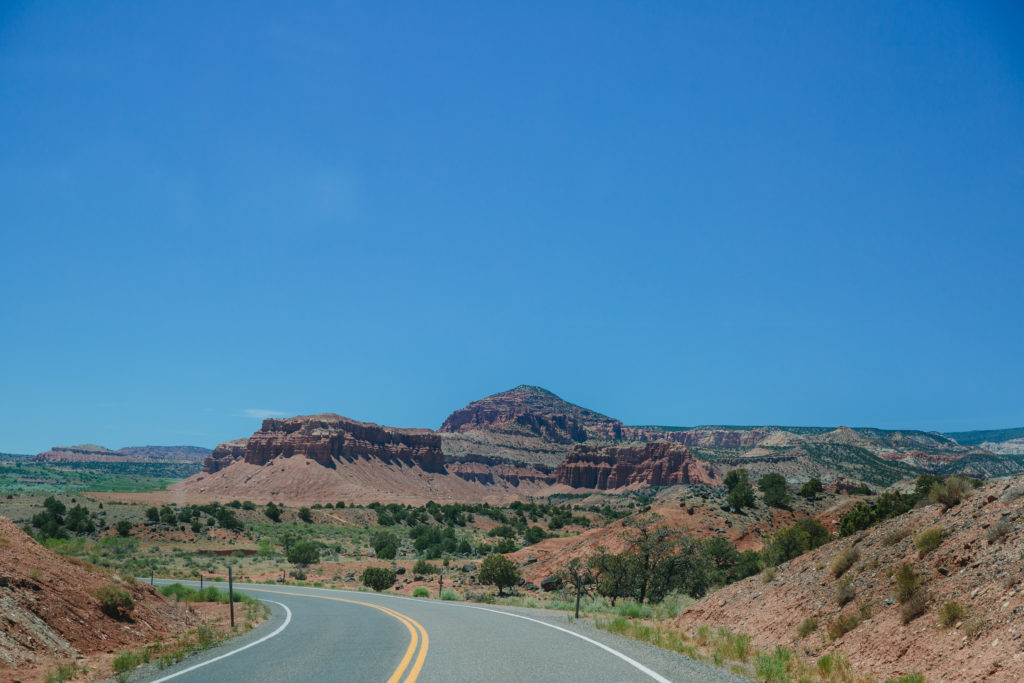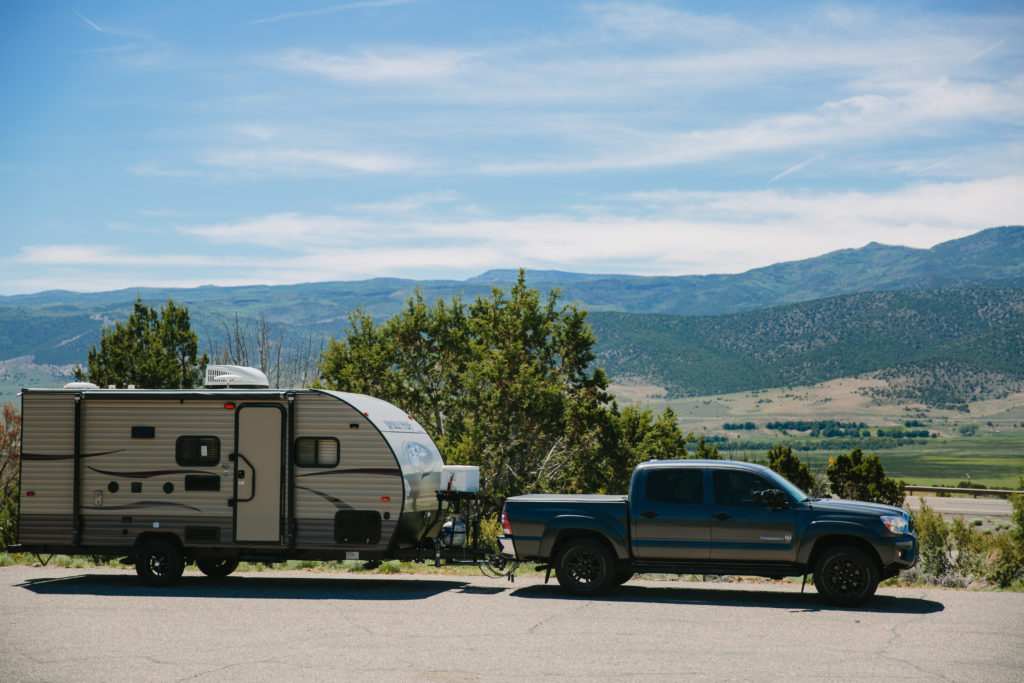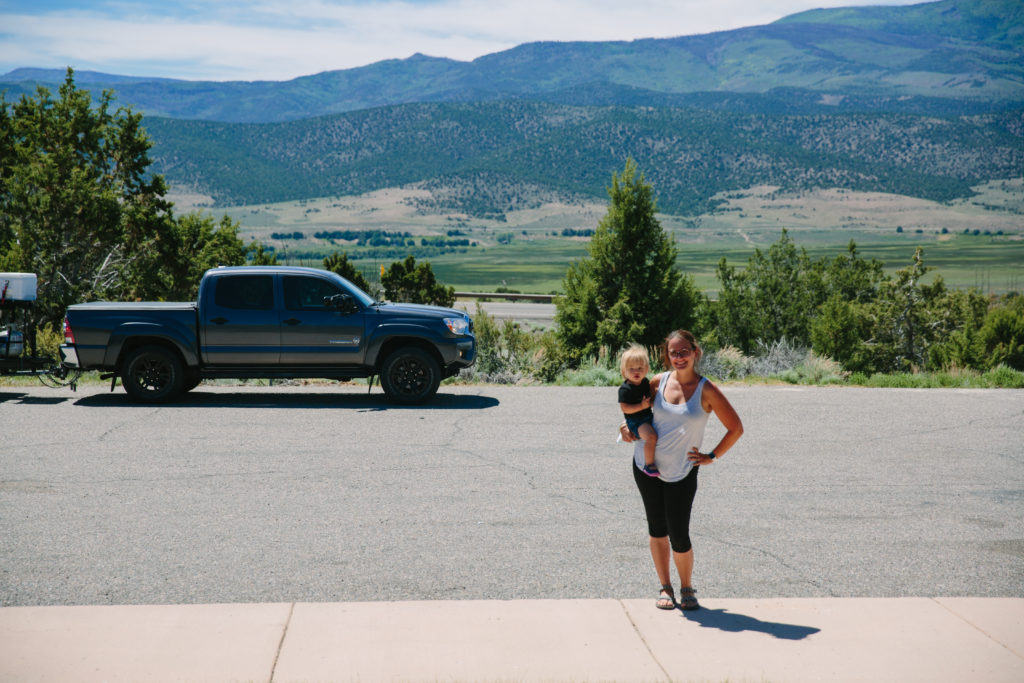 After stopping to eat our feelings at Pizza Hut, we decided to stay in Nephi, UT for the night. We found a nice little campground right off the main highway. Not only did we have full hookups, but they had showers and laundry facilities, too. It's so nice to be able to take a long, hot shower and not worry if you are going to fill up your grey water tank! And Julie is a champ and got our laundry done while I worked for about an hour to get the kids down. Speaking of kids, when we arrived at the campsite the sprinklers were going. They had a blast!