Day 5. We woke up early so we could get on the road. We wanted to make it to Oregon, so we had a long drive ahead of us. Also, we had to stop at an RV store to get a jack since ours broke. You can read all about that here. It was pretty unfortunate that we had to wake up the kids to leave. They were all sleeping really hard.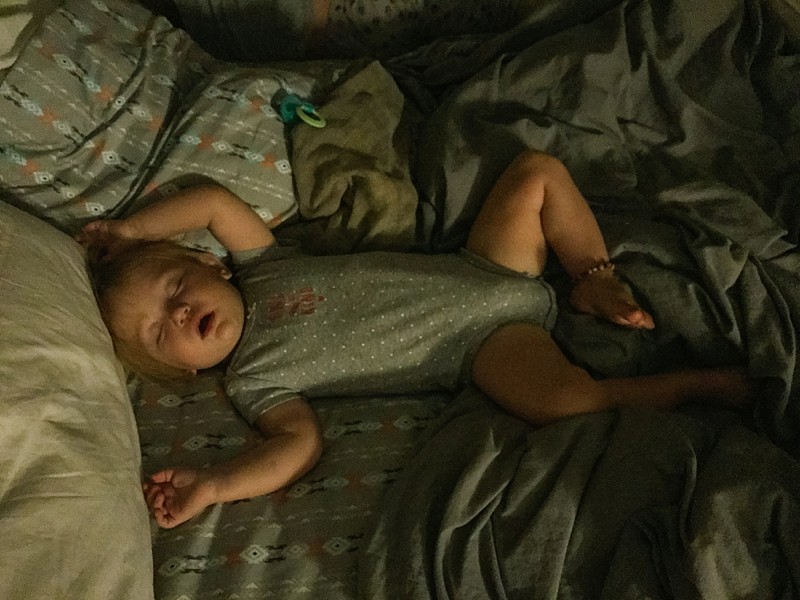 We pulled out from our RV park in Nephi, UT around 7:30 am. Our stop in Salt Lake for the jack took a bit longer than expected. After we found one, we hit the road again. We drove and drove and finally stopped for lunch in Idaho. We found a McDonald's–my absolute least favorite place to eat ever. Ever. (Actually, Chris started calling it Satan's Asshole, lol.) But eating at Satan's Asshole was better than eating at a place without a play area. The kids needed desperately to get out and move around. We hung out there for about an hour before hitting the road again. 
Other than gas, we didn't make any more stops in Idaho. It was very windy where we were and it killed our already shitty gas mileage. We had to stop for gas so many times… it killed the awesome time we were making. The area of Idaho that we were in was mostly farmland. We like to think they were growing potatoes for delicious french fries, though I couldn't tell what the crops actually were.
We finally crossed the border into Oregon around 4pm. We still had about 2 hours to drive. At least the views were pretty…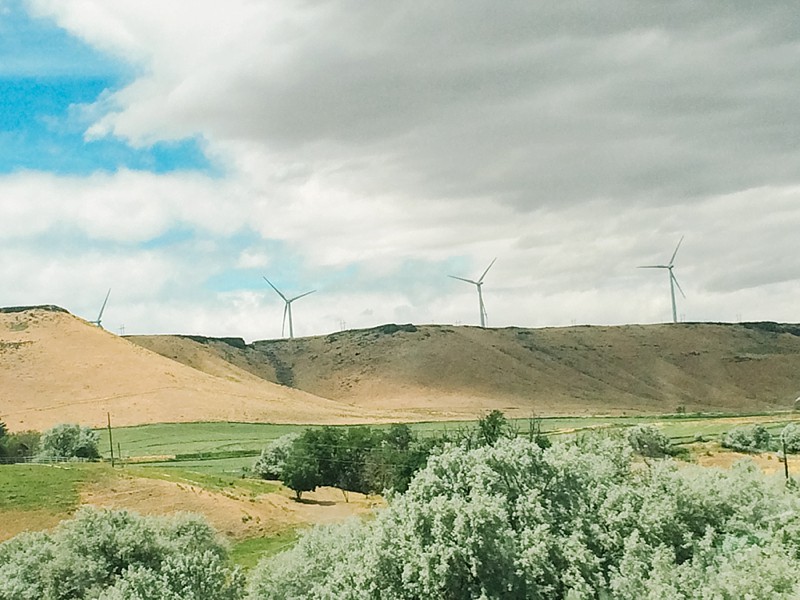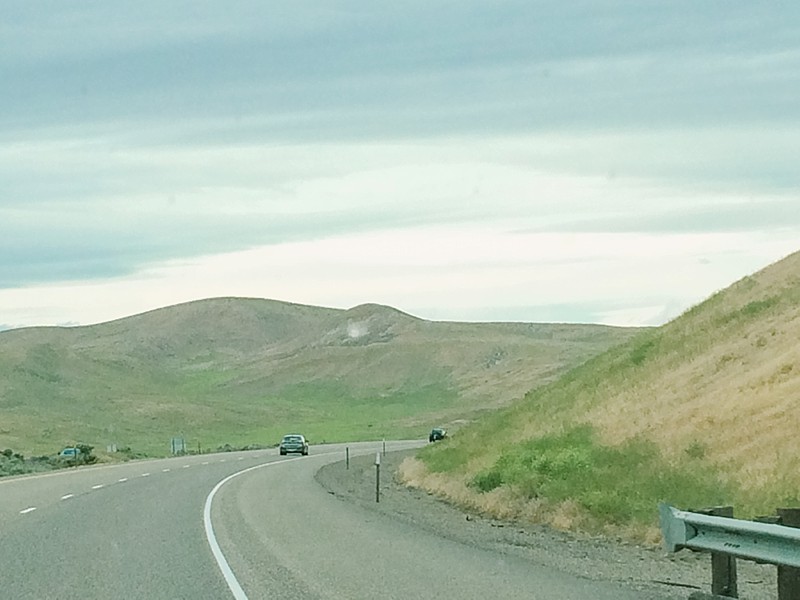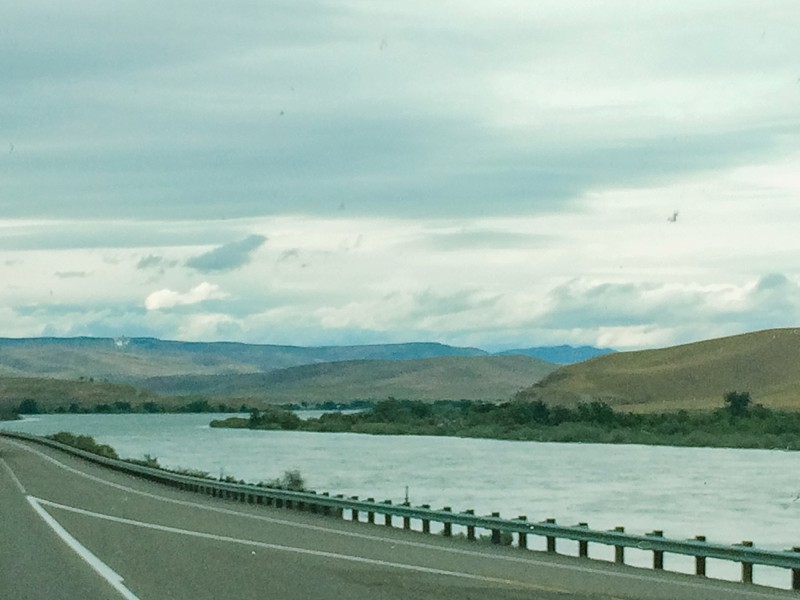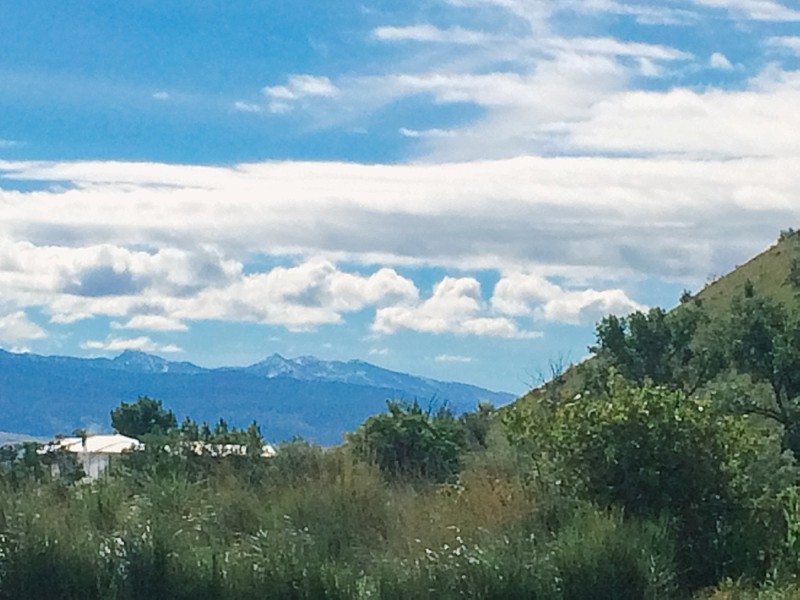 We arrived at our stop for the night, the Grand Hot Springs Resort in La Grande, OR and got everything set up. I've done set up and take down so many times this week, it doesn't take any time at all. We picked this particular RV park because it has a pool and I knew that the kids would need to exert some energy after such a long driving day. Plus, our homeschool goal for the summer is for both boys to learn how to swim! Logan is getting there, but Atticus still needs some practice. Thank goodness the pool was heated because it was in the 50's here when we arrived! It had just stopped raining and it was so cold!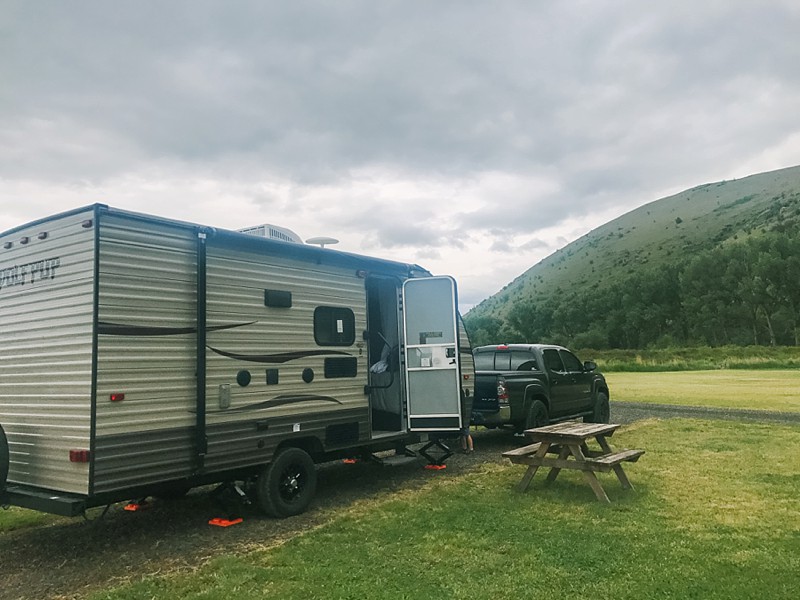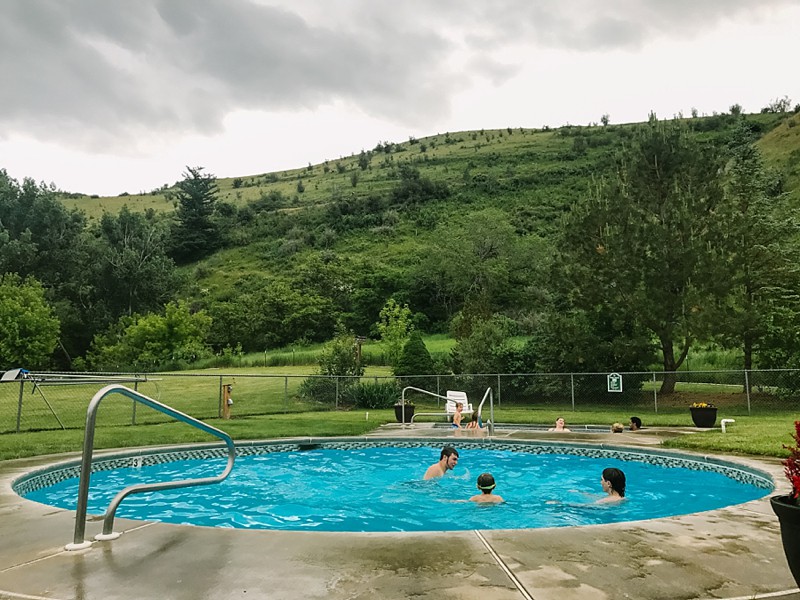 So far, this is my favorite park of the entire trip! I can't wait to explore tomorrow!