Day 7 of our Epic First Annual Road Trip and we finally crossed the border into Washington! We left our RV park in La Grande, OR midmorning. We stopped for groceries and got lunch along the way–these kids eat so much!! We were initially going to stay at an RV park in Leavenworth, but I could not get them to answer the phone so we could make a reservation. That was so frustrating! Instead, we decided to drive through Leavenworth and see if Lake Wenatchee State Park had any available campsites. We saw this guy along the way. Too bad we didn't have room in the car. I bet that dude has some stories.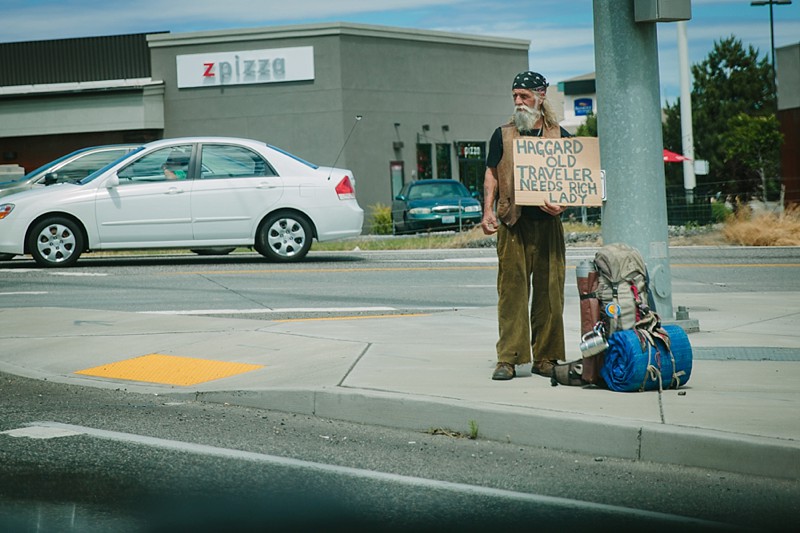 As we were driving through the Washington Cascades, our gas tank started to get low and there was not a gas station in sight. We also lost cell reception for a while. It was like reliving our drive through the Utah backwoods–we had a very stressful 45 minute drive! Luckily, after burning through a ton of fuel driving uphill, the road started to go downhill, so I could coast to reserve gas. We also turned off the AC to save fuel… and then had to sit in the heat with Tucker's penguin shit breath burning our nostrils. If there is a hell, I am sure this is it. Julie and I started having conversations trying to make plans about what we would do if we happened to run out of gas. Talks about one of us hitchhiking ended when it dawned on us that we were in Ted Bundy's territory. Yes, he's dead, but you never know… 
Luckily, we were able to find a gas station… and our empty light didn't even come on! Hooray for coasting!
We arrived at Lake Wenatchee State Park in the late afternoon and I fell in love immediately. The state park is in the Wenatchee National Forest up in the mountains. The campsite we chose was nestled in the trees. It was a pull through with water and electric hookups. Pretty standard state park setup with a picnic table and campfire ring. We were also able to buy some firewood from the campground host. The boys were super excited about roasting hotdogs and having a campfire.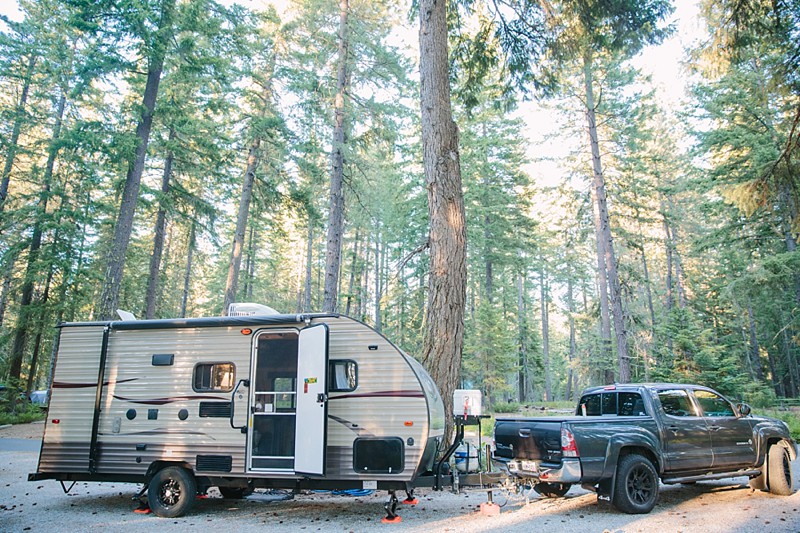 The kids played and explored while I got the campsite all set up. They were impressed with the number of pine cones around. They also found some huge ants that they enjoyed watching.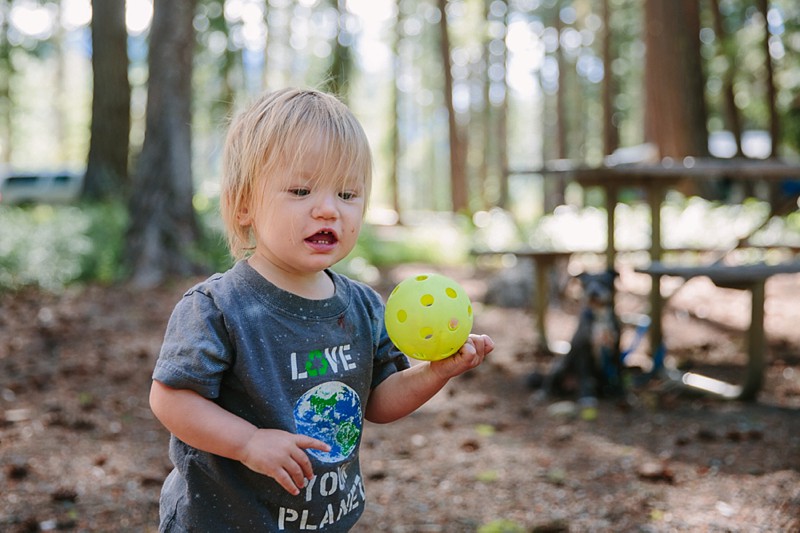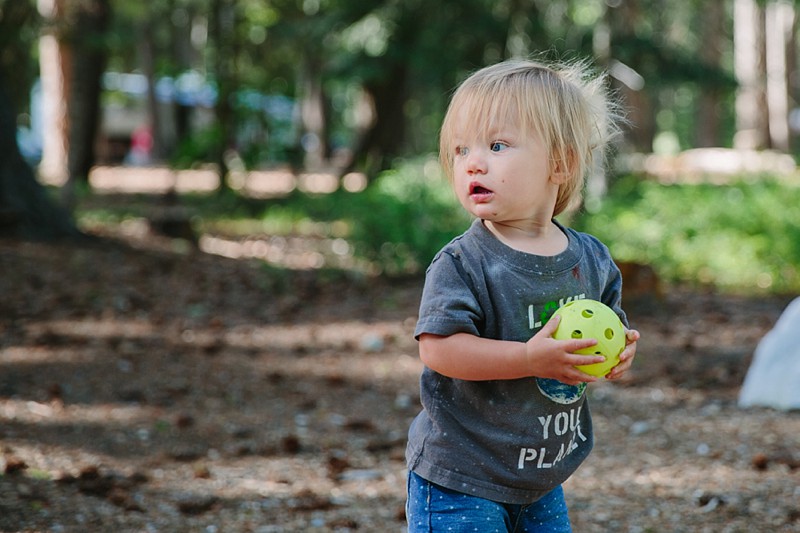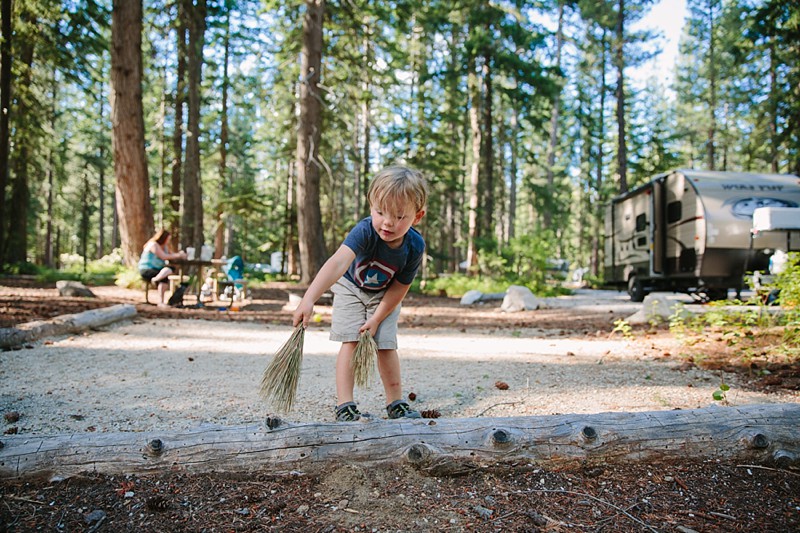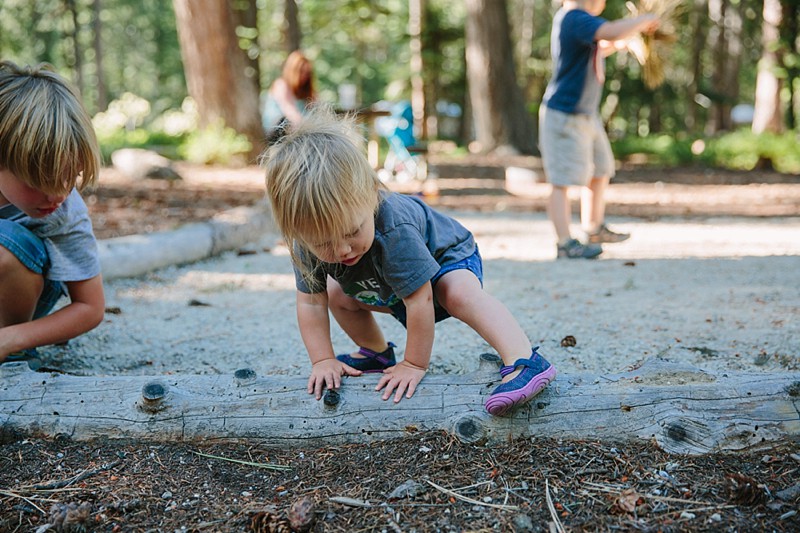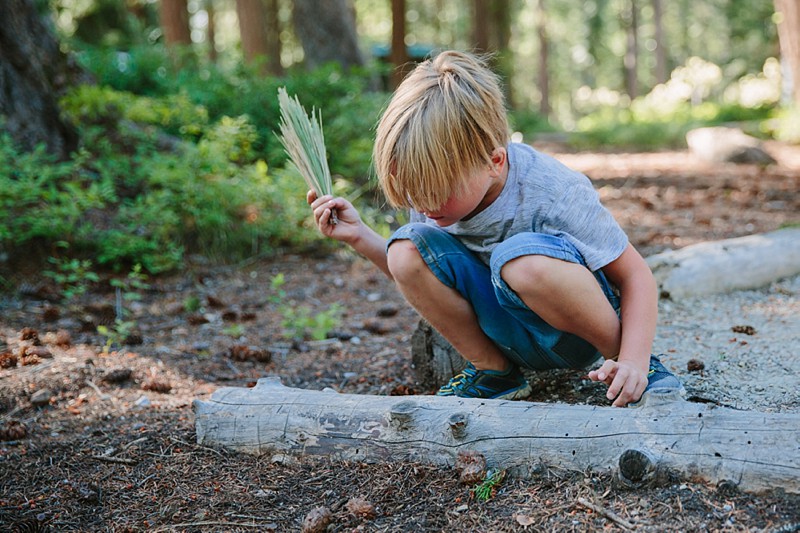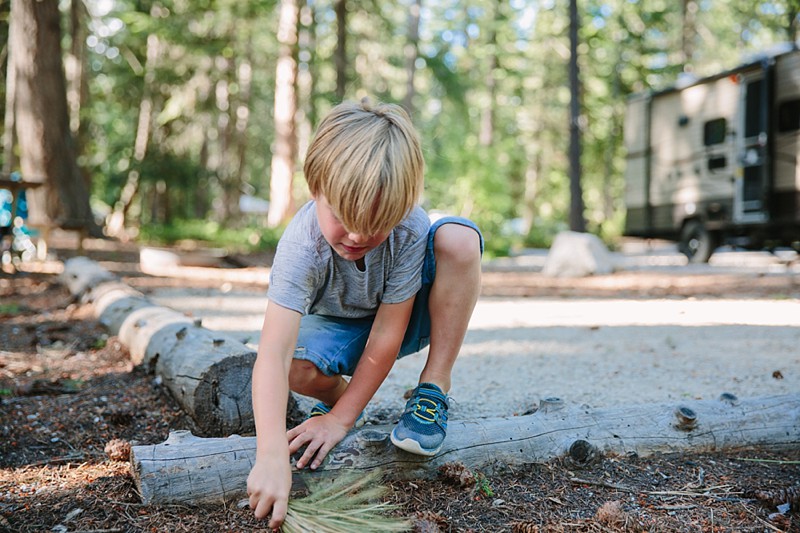 After getting set up, we went on a hike down to the river. It's such a pretty area…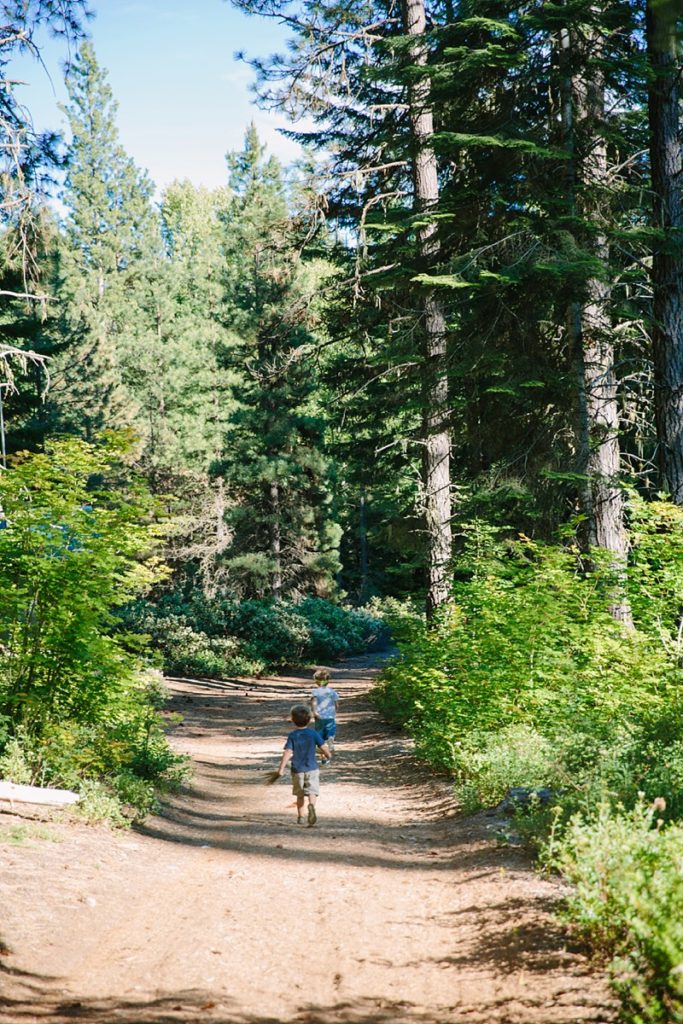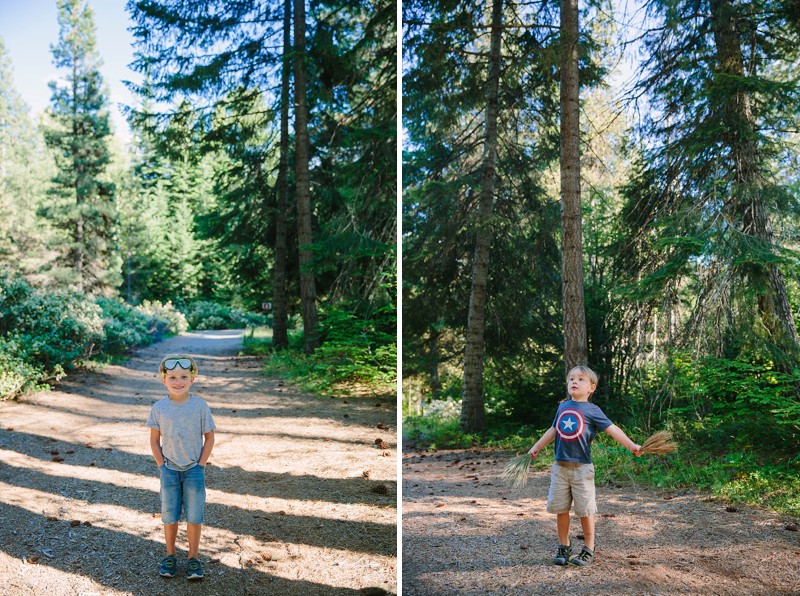 We found the river. It was beautiful and so incredibly cold.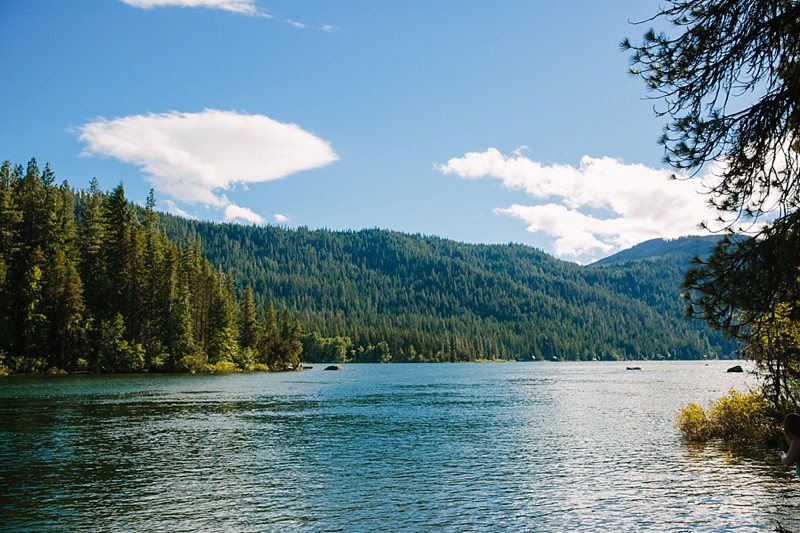 While we were enjoying the view, we realized that we were getting swarmed by mosquitos. I had applied some bug spray before our hike because we had encountered a few at our campsite, but the spray was not helping. I have never seen so many mosquitos in my entire life. They were biting our heads, faces, hands, feet… through our clothes. It was awful. Which is a shame because it was such a beautiful place.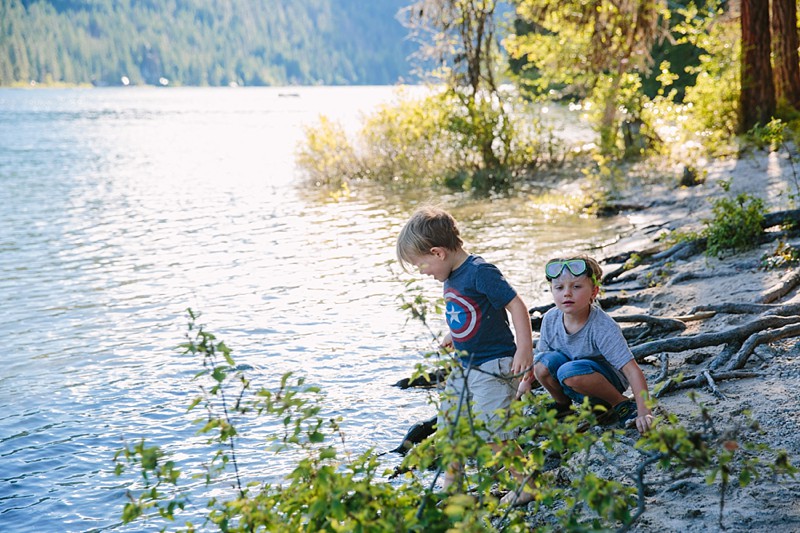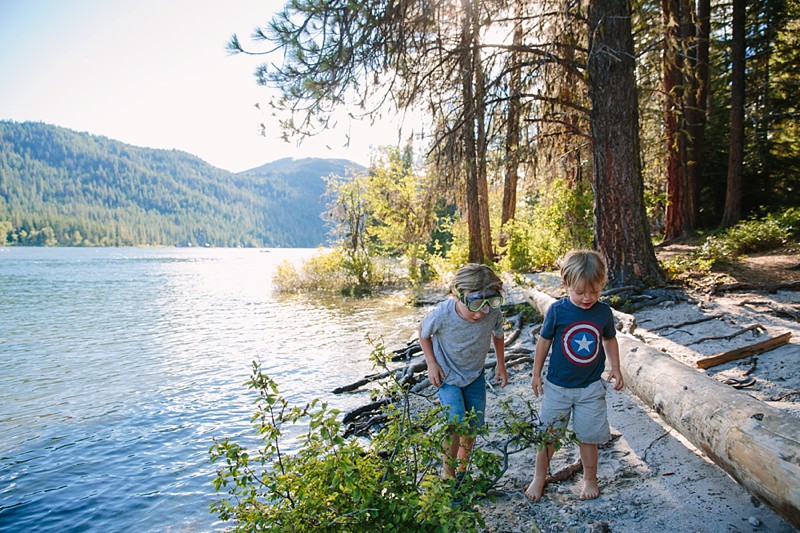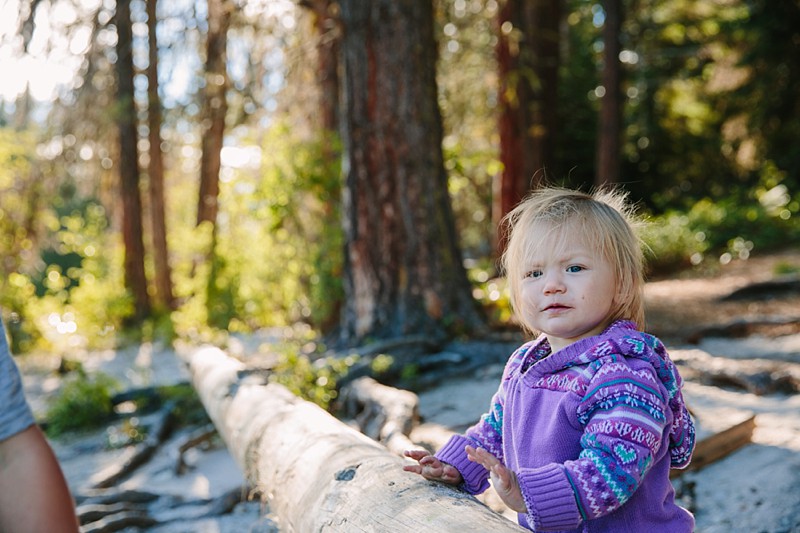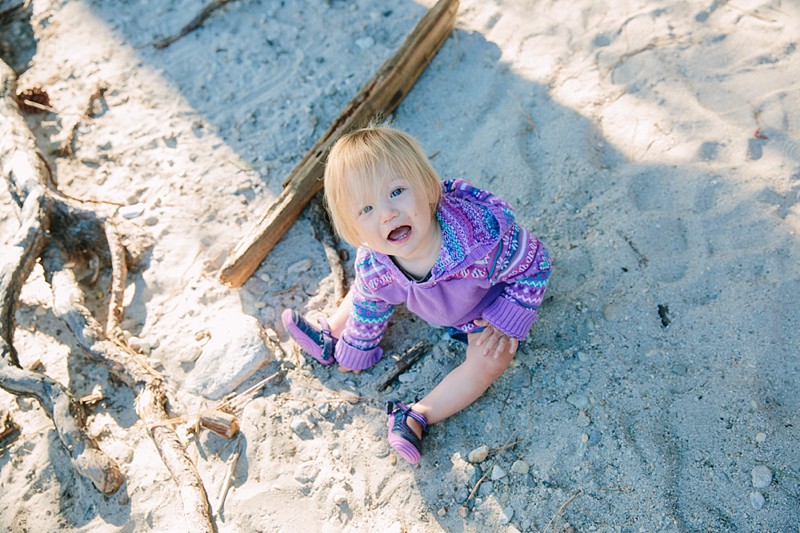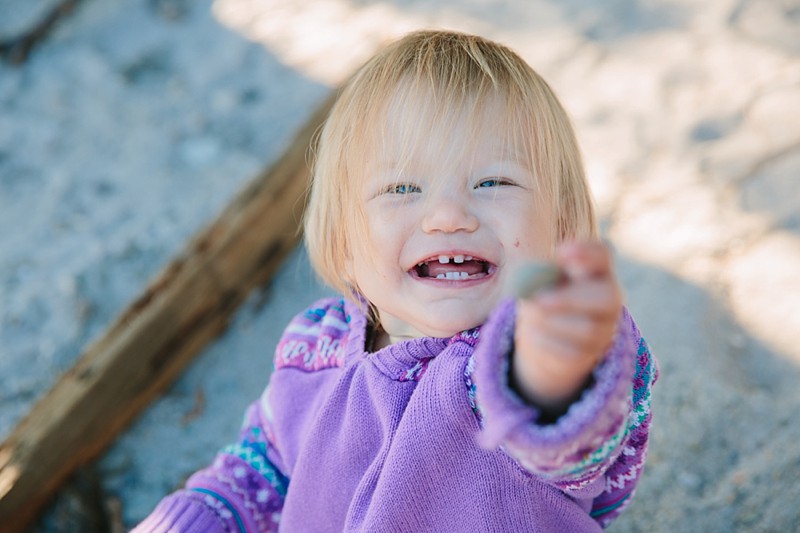 We let the kids play around for a few minutes before we hightailed it out of there. We sprayed ourselves down with more bug spray and made the kids a campfire. The smoke helped keep some of the mosquitoes away too. The boys really enjoyed putting pinecones and pine needles into the fire. They did a great job helping me get the fire started.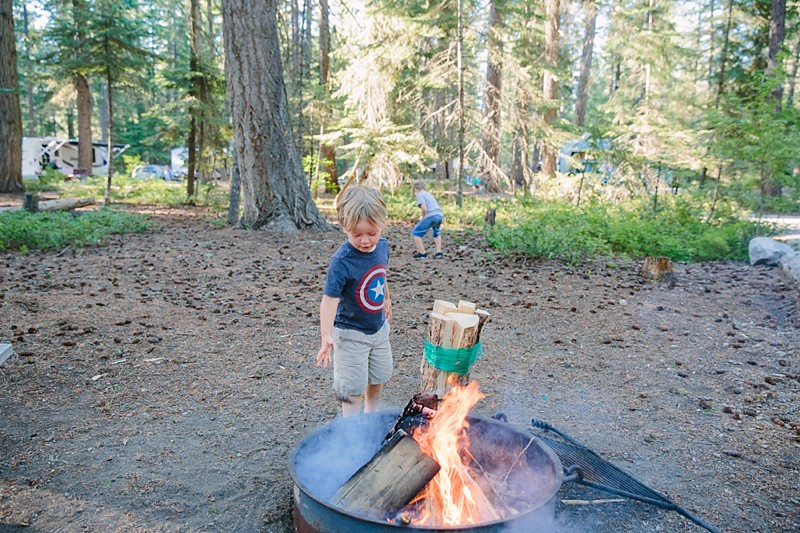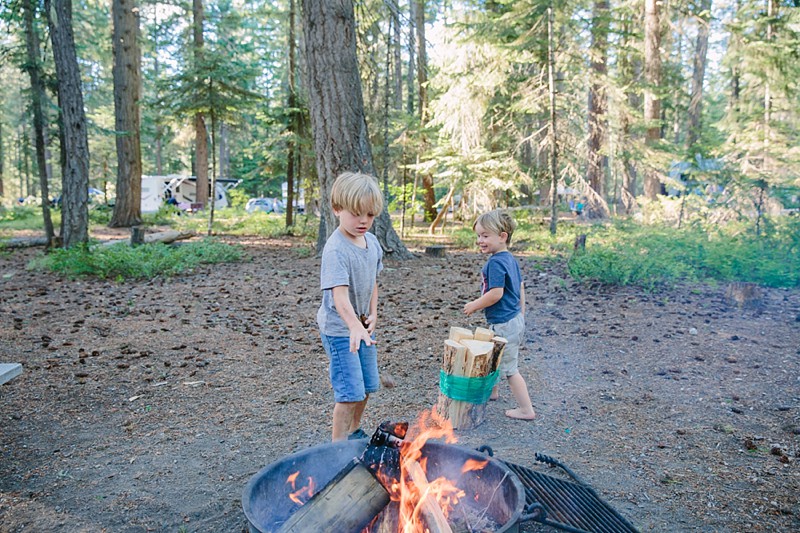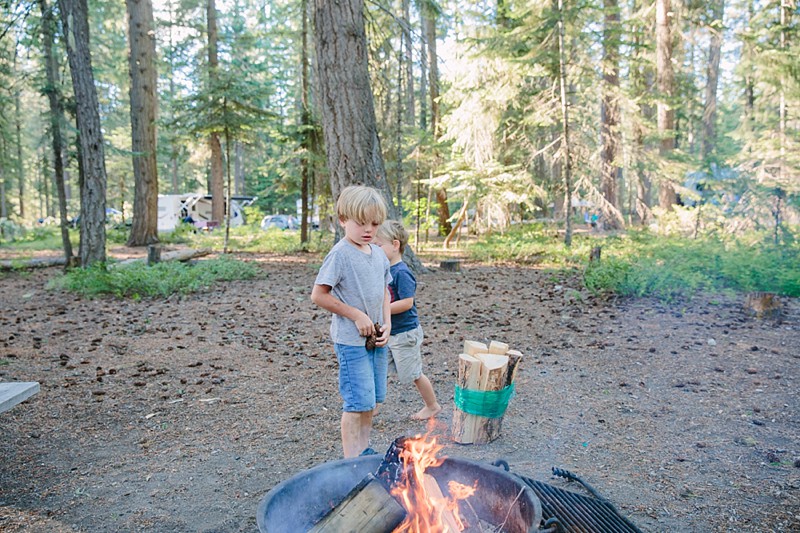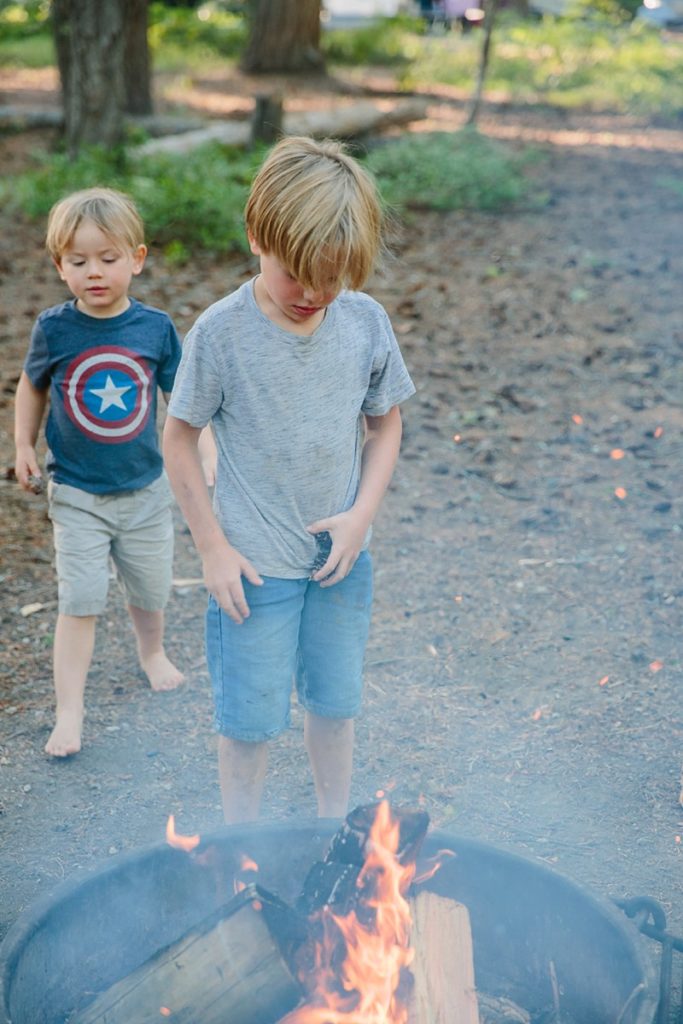 Once the fire was burning, the boys made their hotdogs.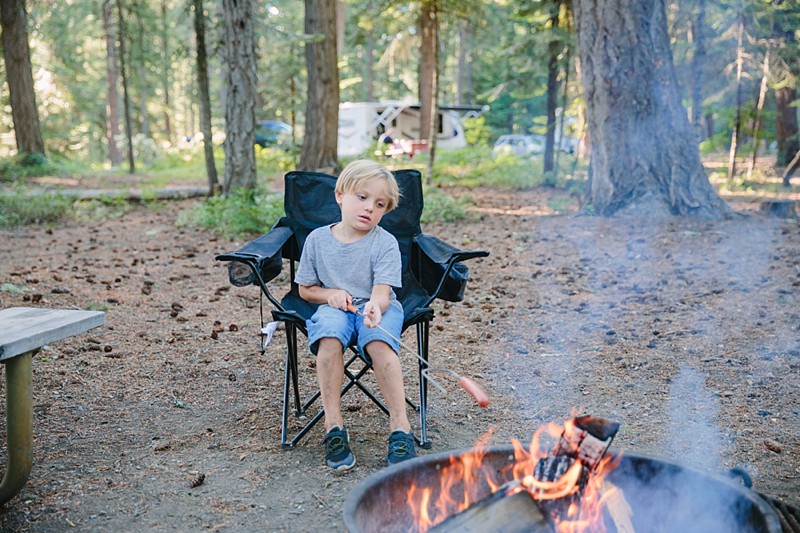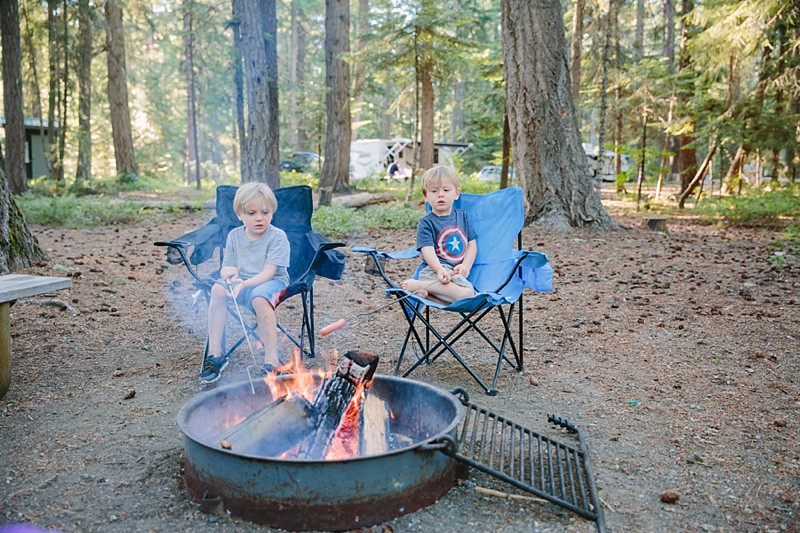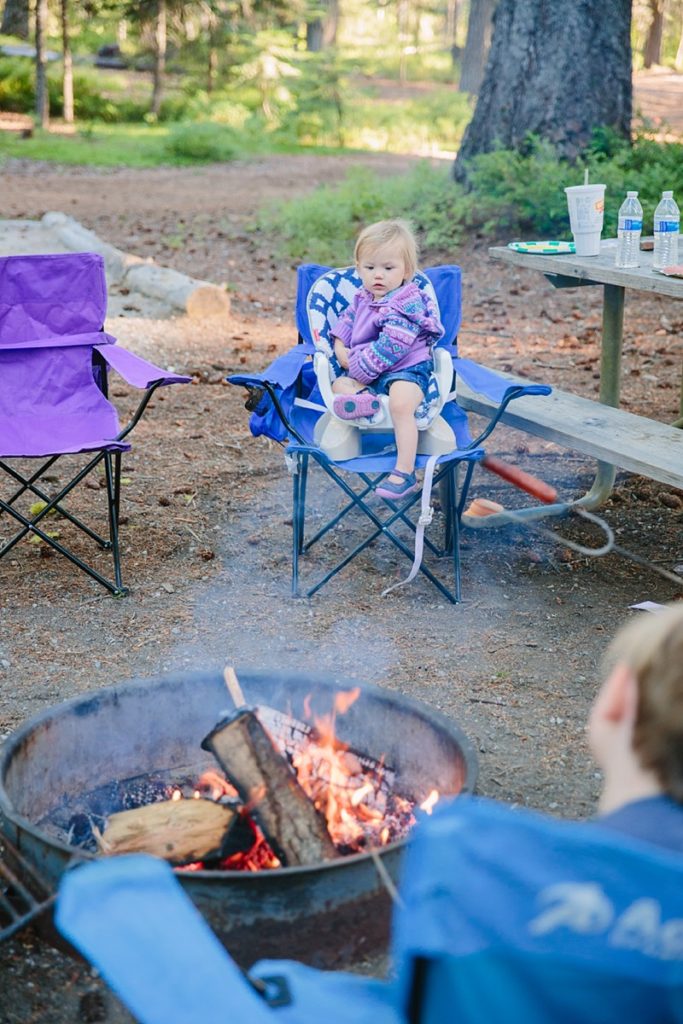 Atticus never eats the bun of his hotdog. He demands that the hotdog is served in a bun, but then he pulls the hotdog out with his teeth and eats it separately. Oh, 3 year olds are fun.

Lorelei even had her first bites of a hotdog. She actually seemed to enjoy it even though she isn't really a fan of meat.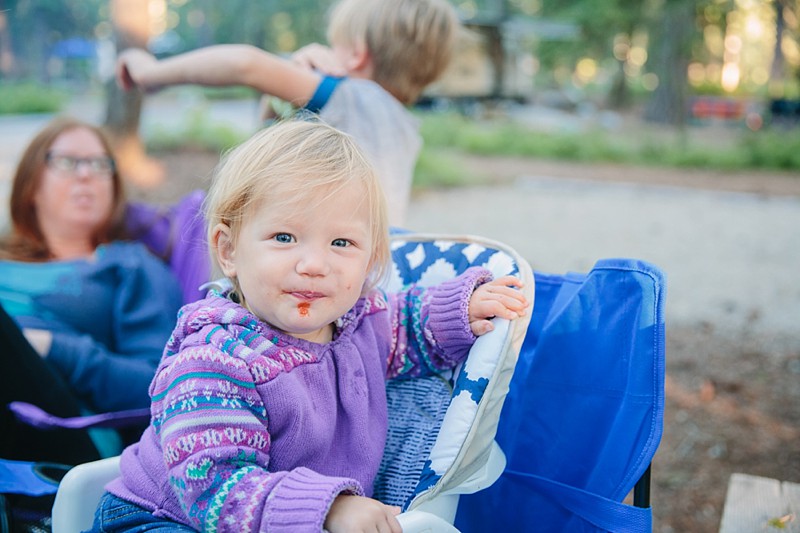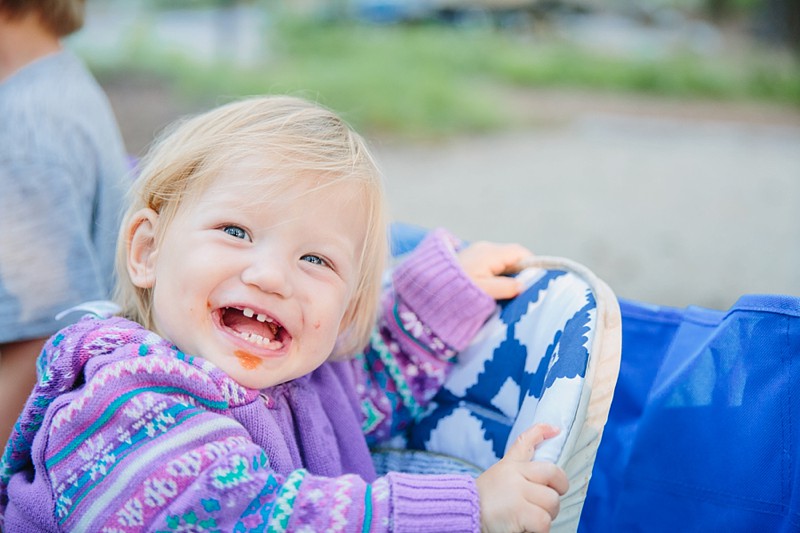 I let the boys play for a while longer. They love putting sticks in the fire and watching the smoke. It is kind of magical and mesmorising to watch.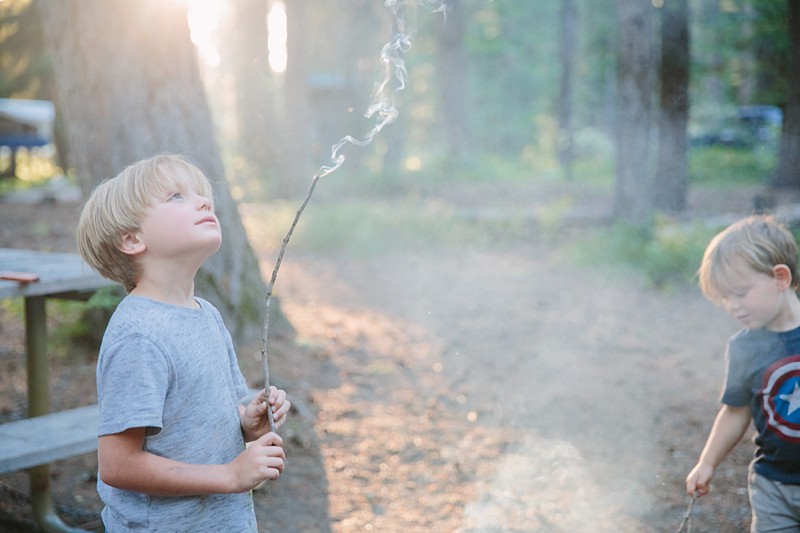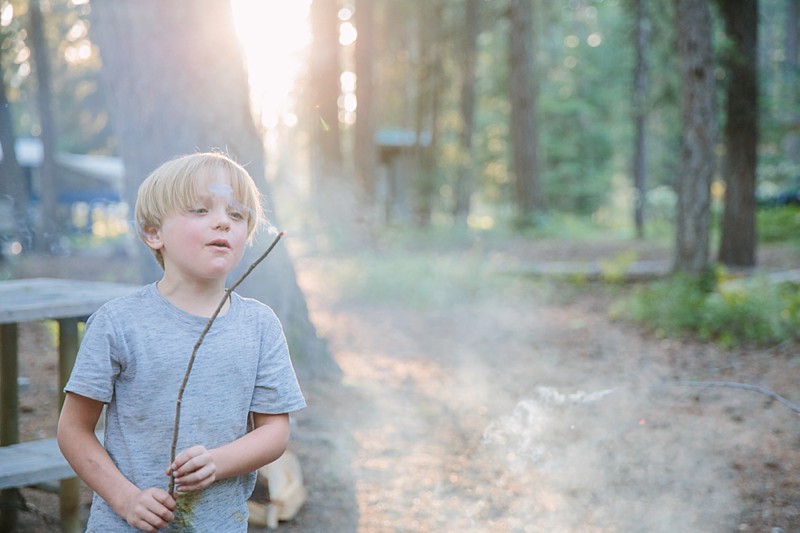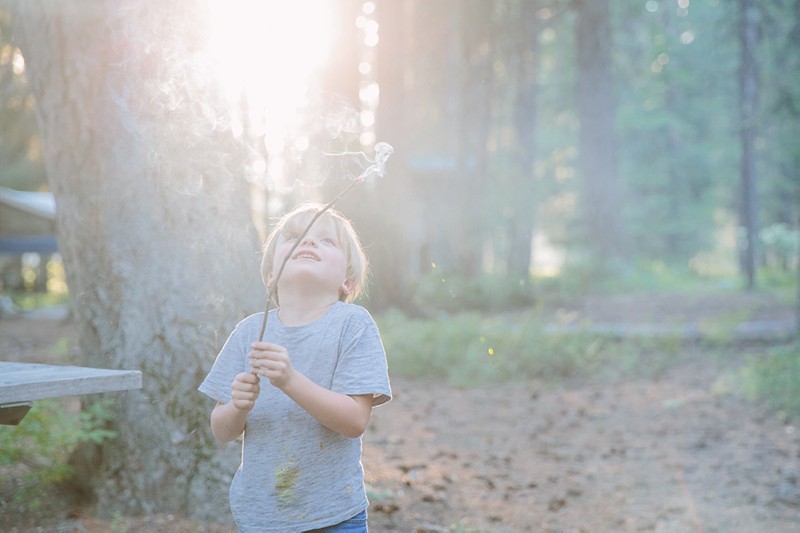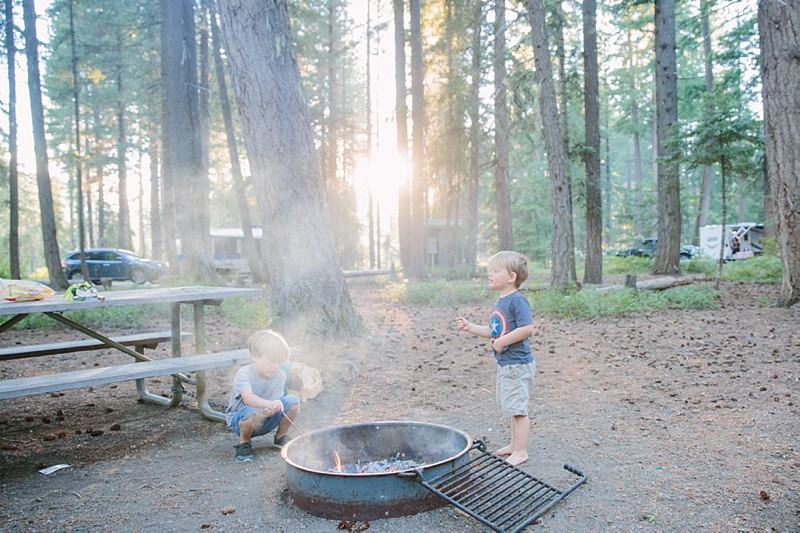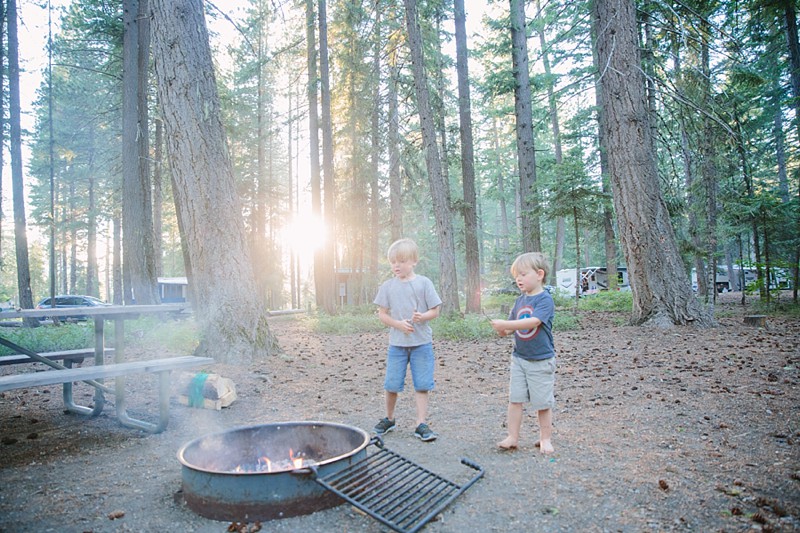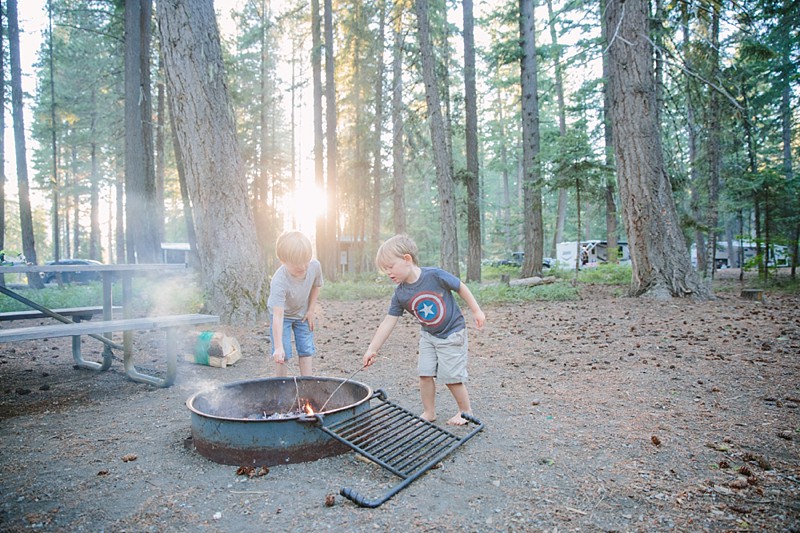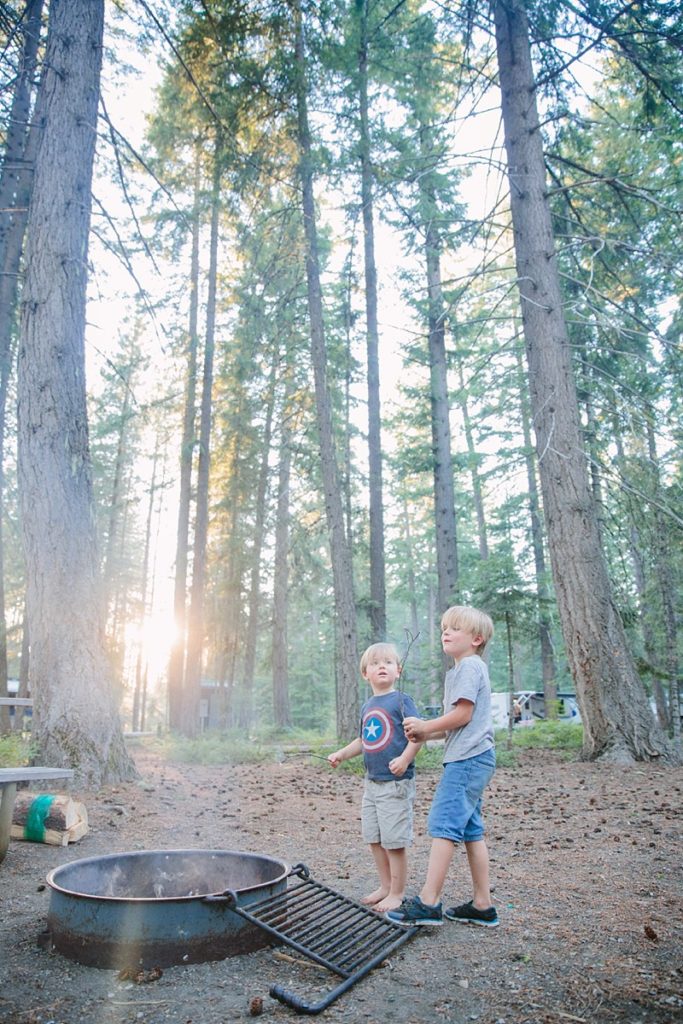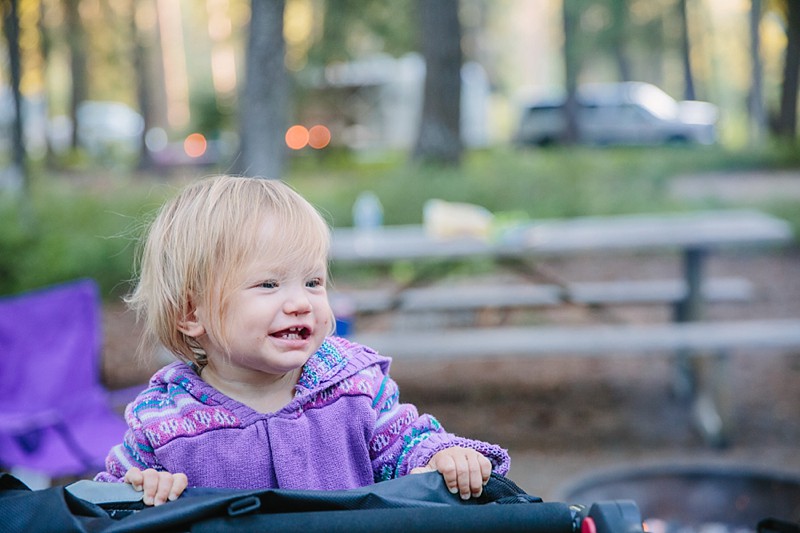 After we played, we took a shower and went to bed early. Luckily, the trees helped made it darker in the trailer even though the sun doesn't set until after 9 pm here.