Day 8. We finally arrived at our final destination, Anacortes, WA. We drove 2,650 miles and had many adventures along the way. The first half of this road trip has been truly epic. A life changing experience. Or life changing for me at least. I'll talk more about that in a later post…
We left Wenatchee around noon on Monday. We spent the morning in the trailer being lazy. Kids played with legos at the table and I worked on the blog. When it was time to leave, we hurriedly tore down our campsite and got loaded into the car. The mosquitoes that we encountered the previous evening were still there waiting to feast on us. It is such a shame that this beautiful place is so incredibly infested with mosquitoes. I wanted to be able to enjoy it, but just couldn't. 
We only has a 2.5 hour drive to Anacortes. It was a beautiful drive through the Washington Cascades. We saw some snow on the top of a few mountains, fast flowing rivers, and a couple of water falls probably created from the snow melting. We also saw our first pot shops. It's so crazy to me to see weed stores! I feel like we're so far away from legalization in Texas.
We drove into Anacortes not having a reservation at an RV park. Since we are planning on unhitching and staying for a full week, I wanted to check out our options in person rather than rely on internet reviews and photos. I wanted a spot that felt like we were staying in the wilderness, but also wanted to have a bathroom and showers readily available. The state park was out because they were booked solid. Our other options felt more like a parking lot with hookups. Those are great for short stays, but I wanted more for our long stay. We went with Washington Park. It has the feel of a state park, but it's run by the city of Anacortes. 
Coming into the park, I was a little nervous. The road changes from asphalt to a mixture of mud/rocks–and it's very narrow and winding. It was a white knuckle drive into the park for sure. There were a couple of pull through site available for the night, but they were reserved later in the week so we would eventually have to move. Since I didn't want to have to worry about switching sites, I decided that we would attempt a back in site. This was my first time to back up the trailer–I have specifically chosen parks and locations that had pull through sites because I didn't want to have to deal with trying to back up. Initially, I didn't have the confidence in myself to think I could do it but now, after driving across the country, dealing with a broken jack, being blocked in several times, almost running out of gas, etc, etc, etc… I feel like I have the confidence to do just about anything. 
Anyway, I'm really happy with the site that we chose. We are surrounded by beautiful trees and we are just a short walk to the ocean. It's a little cold, but the kids wanted to get their feet wet.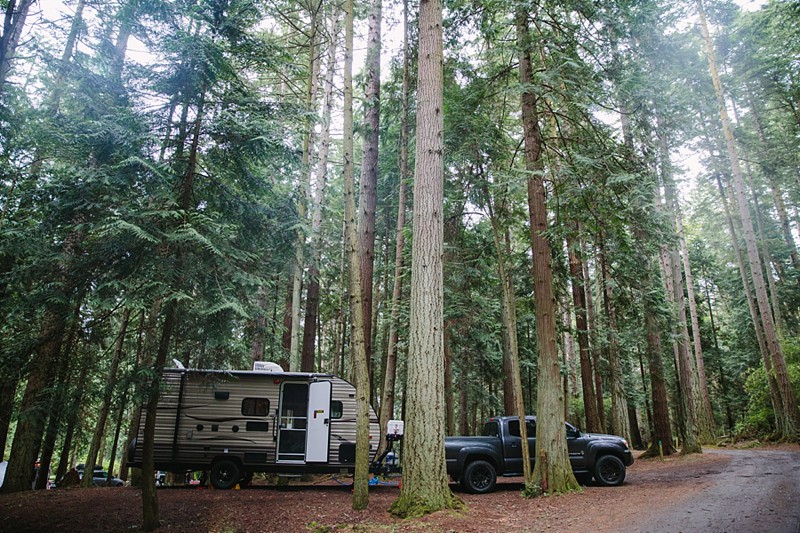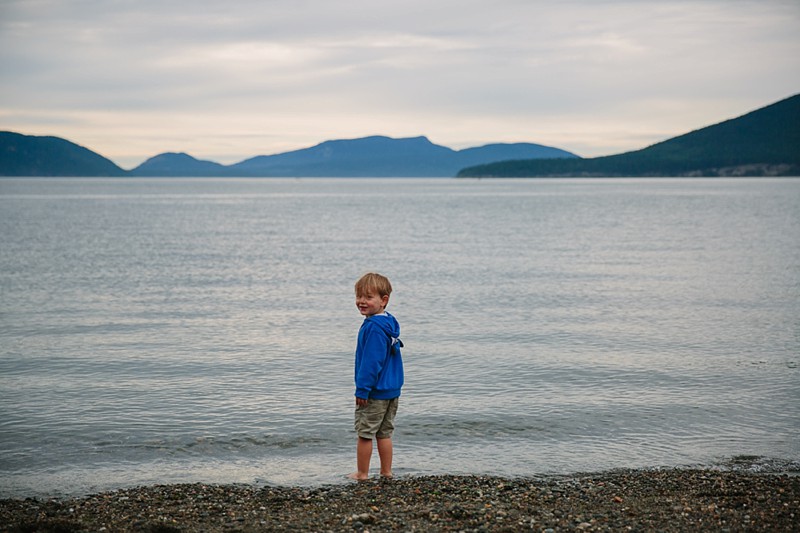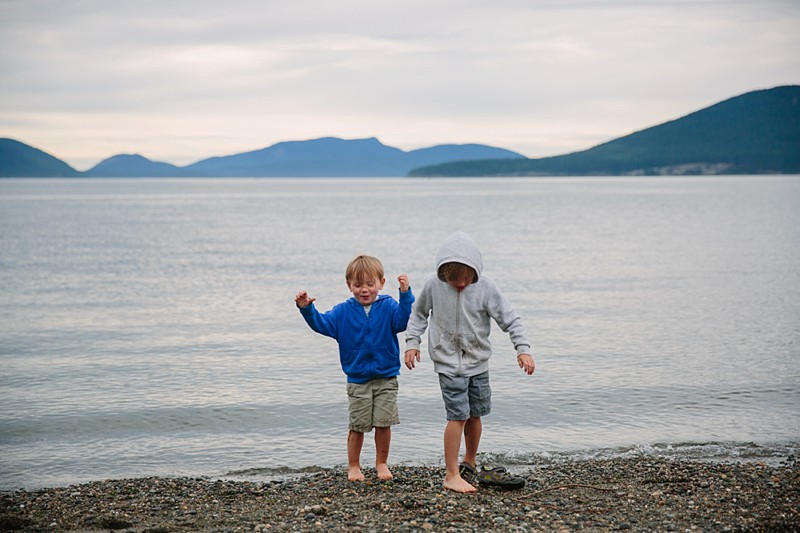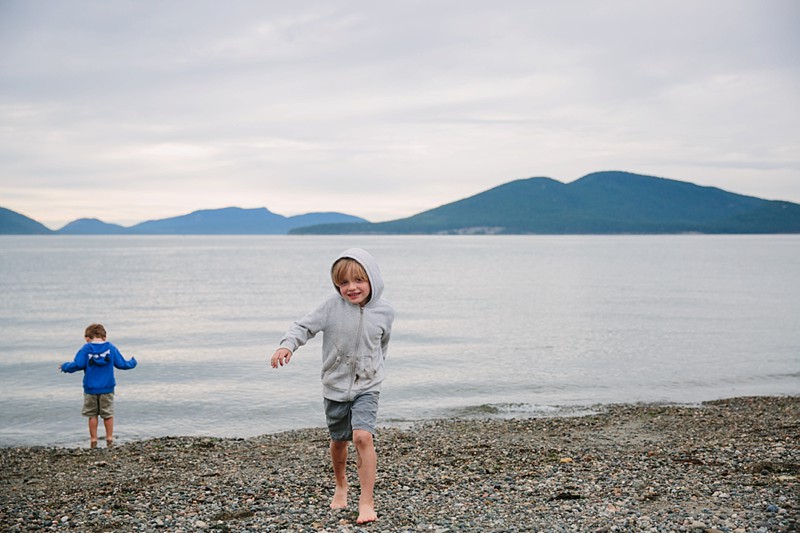 This was Lorelei's first time in the ocean. After she fell in, she decided that she is not a fan.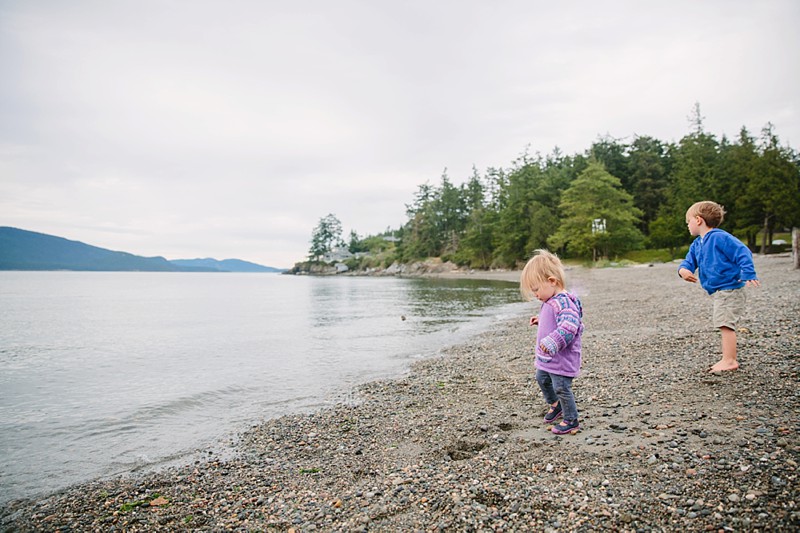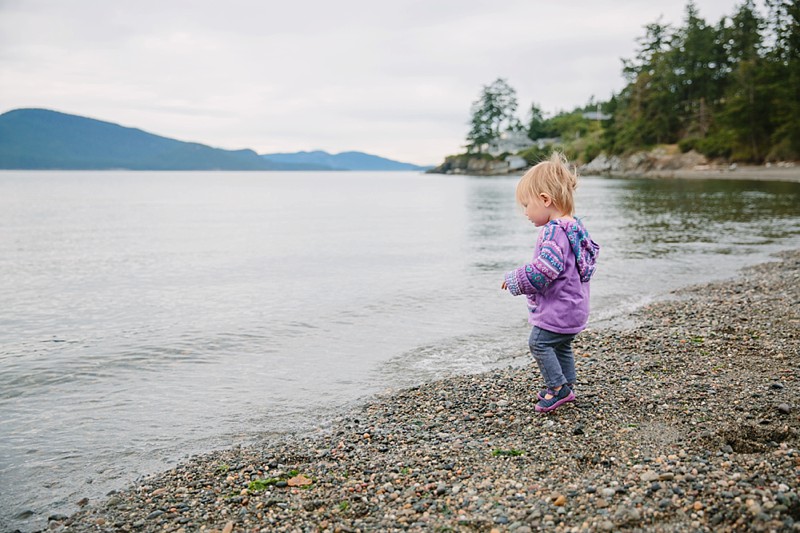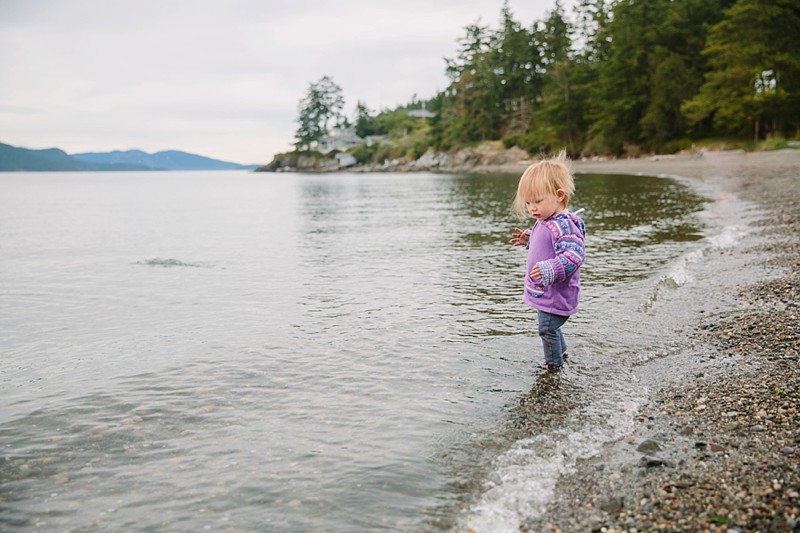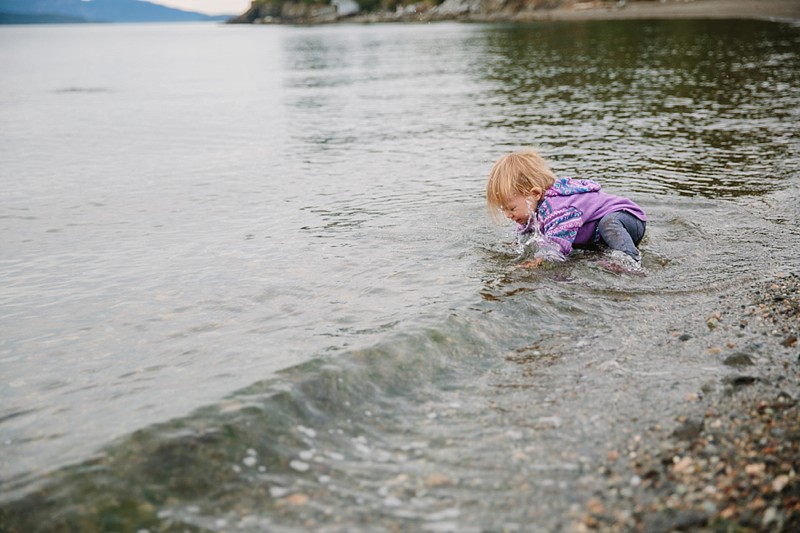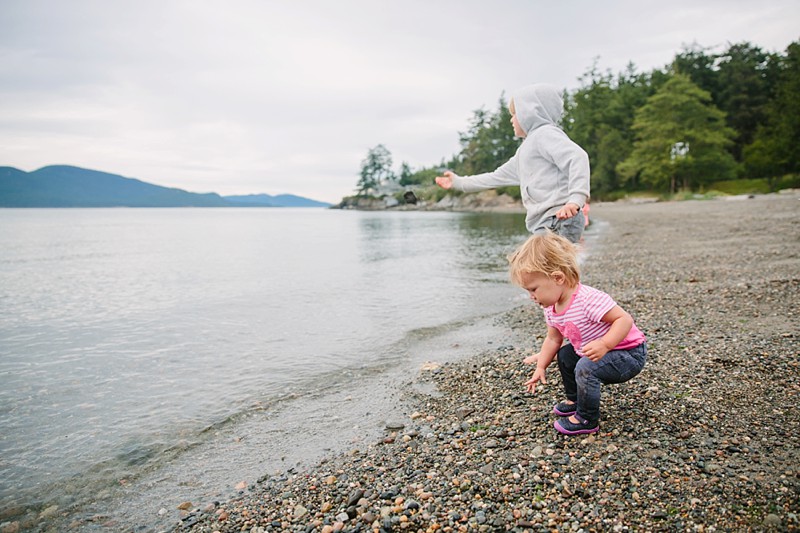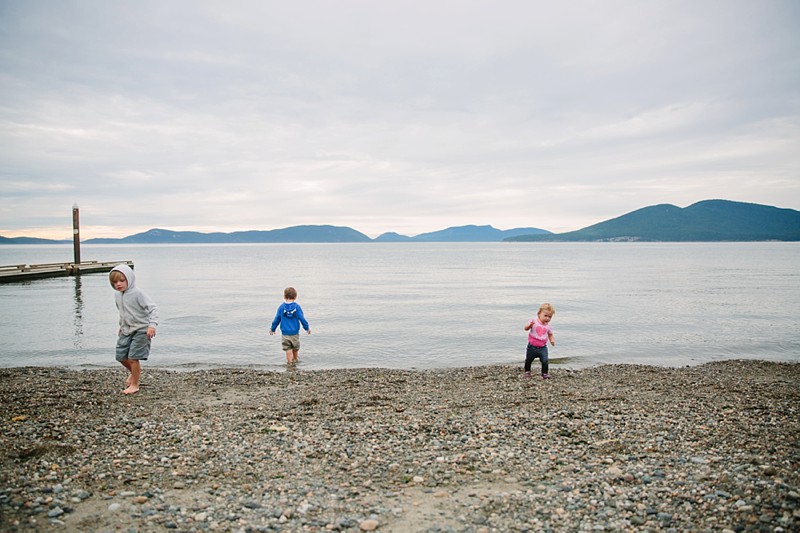 We stayed for a while and let the kids run around and throw rocks into the water. On the walk back to the campsite, we got up close and personal with a squirrel. He looks different than the ones we have in Texas.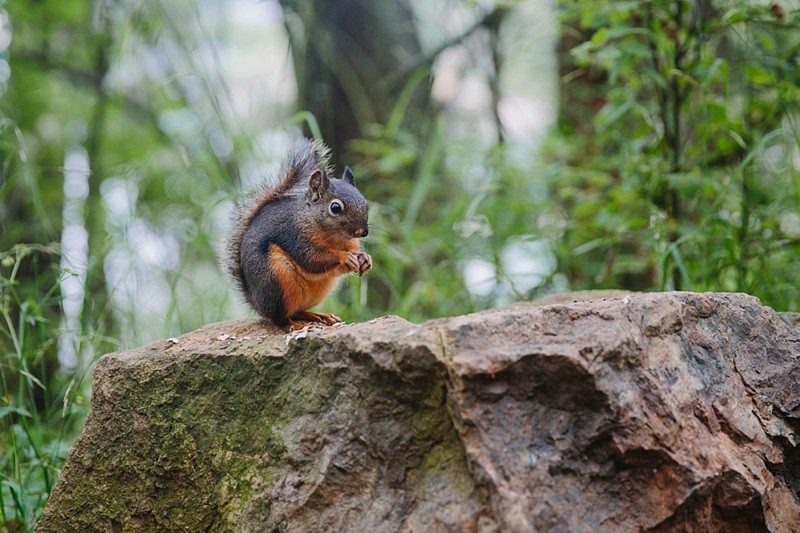 Back at camp, we made a campfire. Julie's friend Chris stopped by to visit. In our household, he is known as Douglas and will be referred to as Douglas in our blog. The kids had dinner and the boys made smoke sticks again.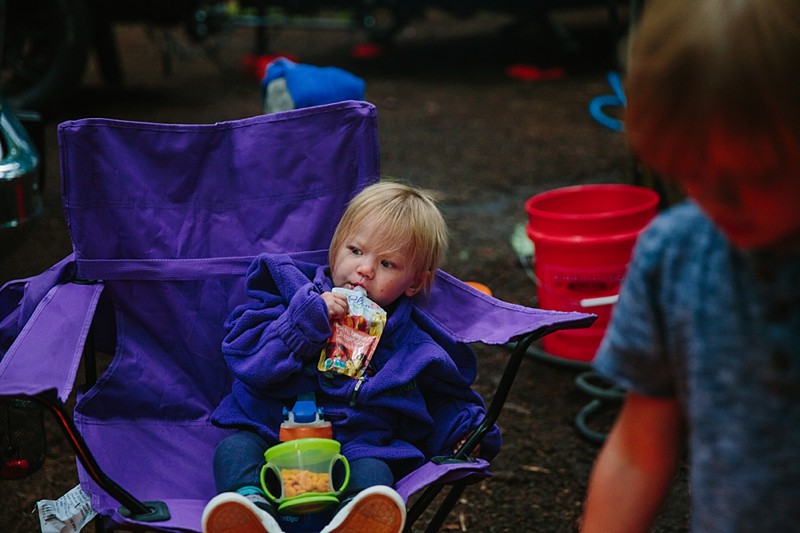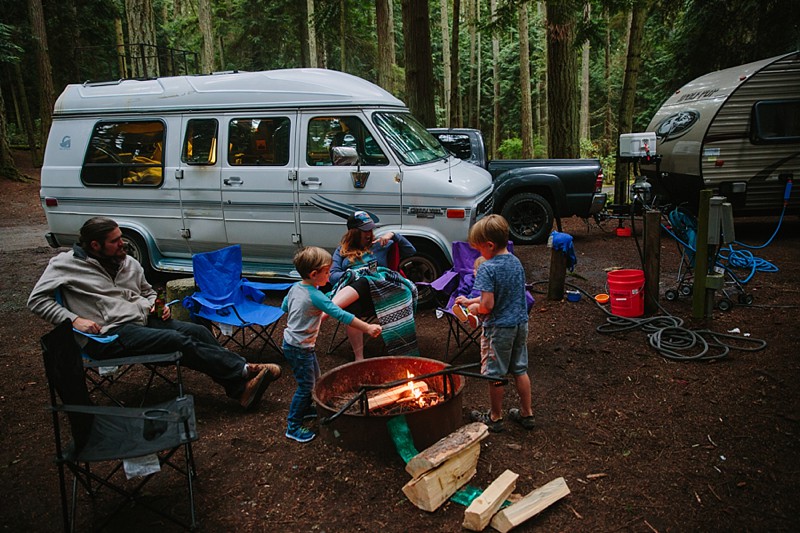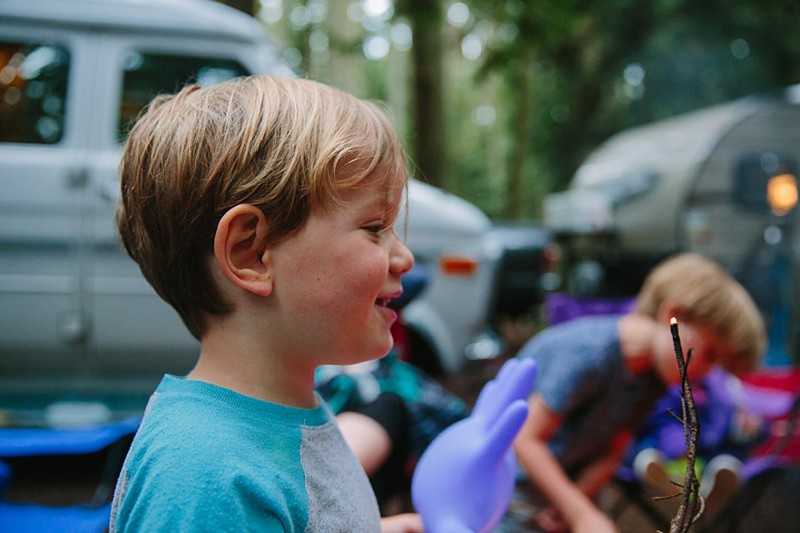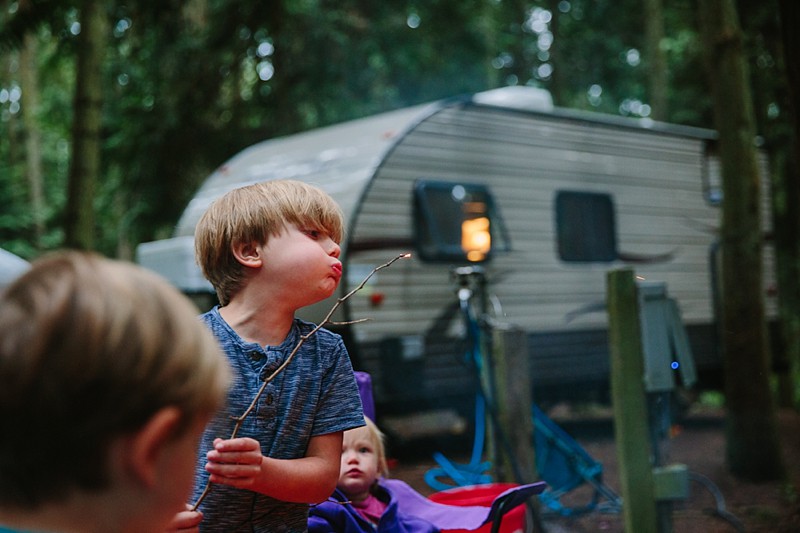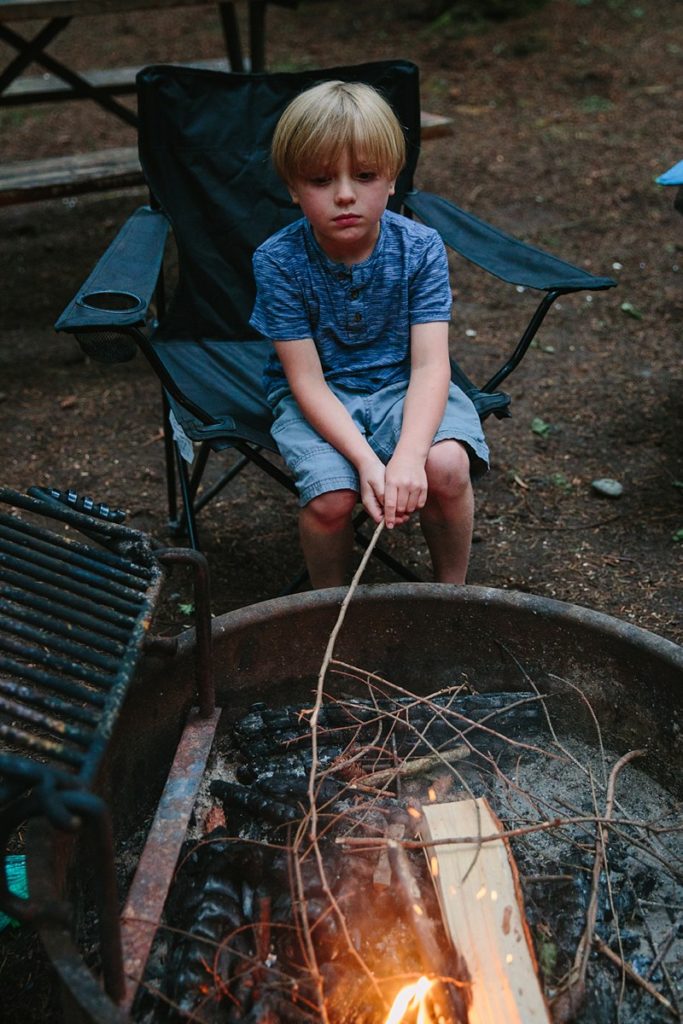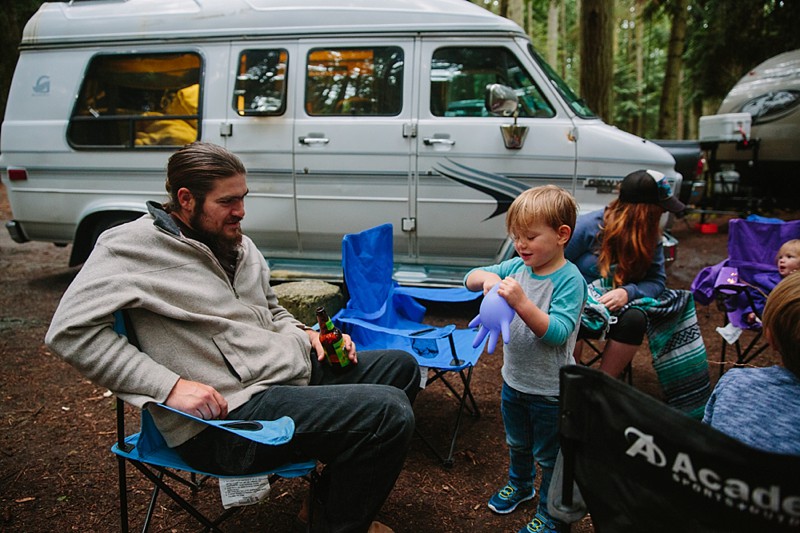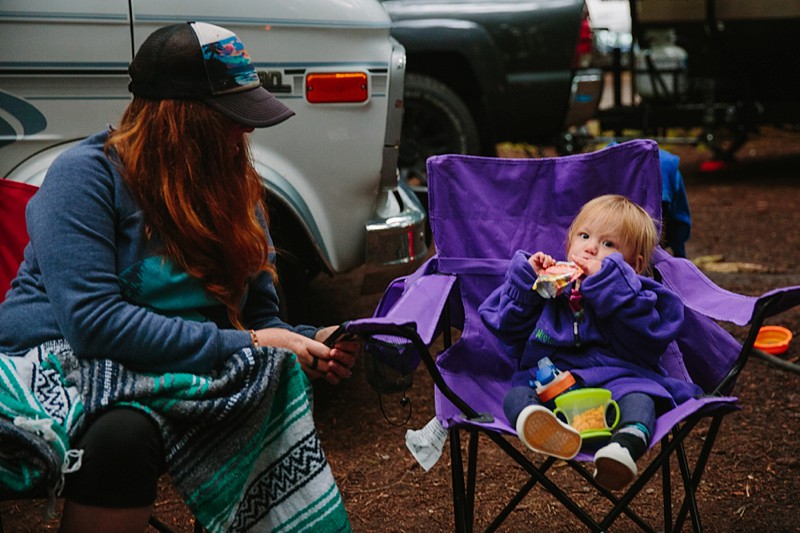 Douglas makes his own wine and he brought a bottle to share. His prison booze was pretty good!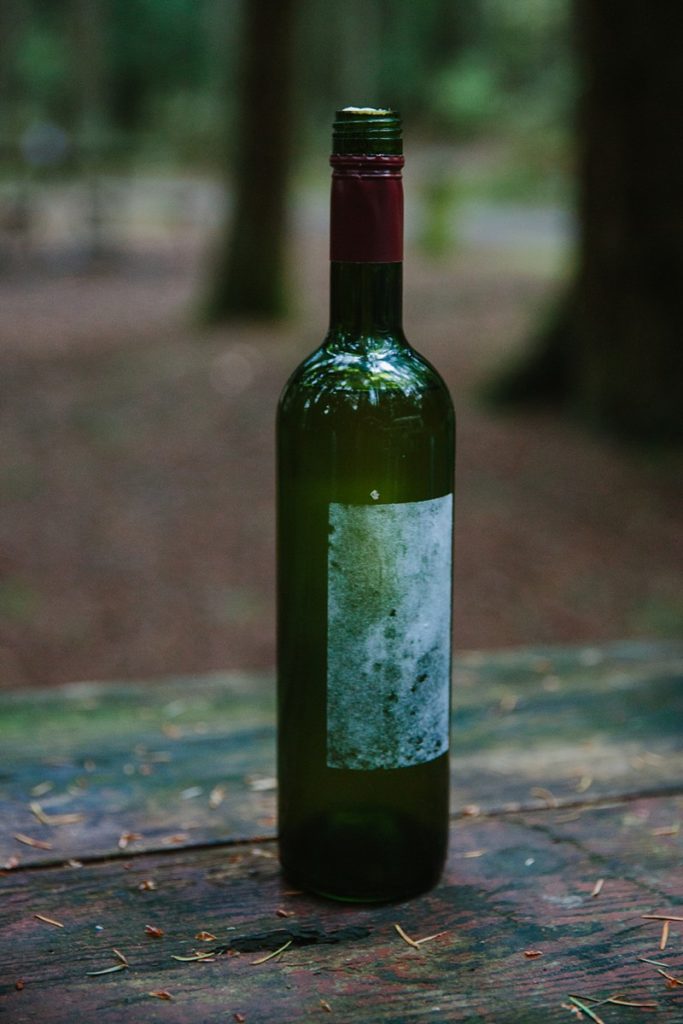 This awesome motorhome came and parked in the campsite next to us. It reminds me of the tenement on wheels in Christmas Vacation. Haha!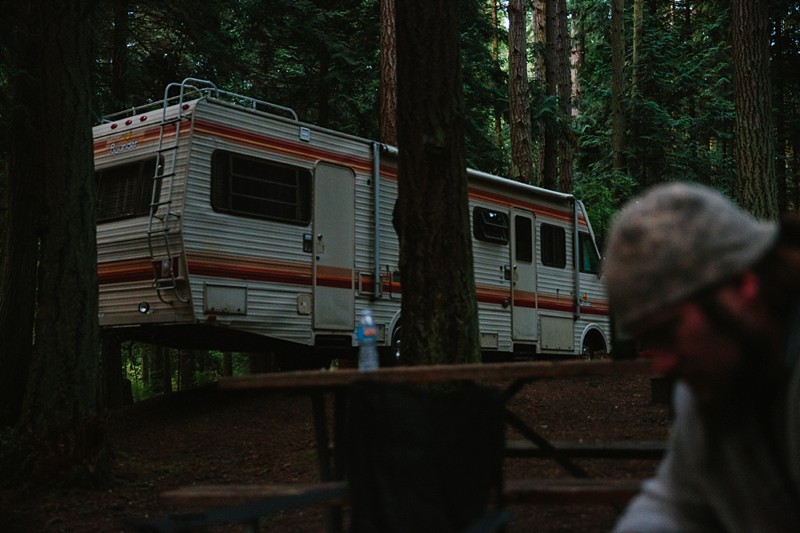 Logan loved helping Douglas keep the fire going. He was great at collecting kindling and throwing pinecones in the fire. 
This photo was taken at 10pm. The sun had set at 9:15pm, but the sky was still so bright!